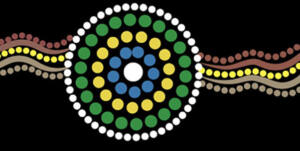 WelCom October 2023
Australia's Catholic bishops say the issues surrounding the proposed Aboriginal and Torres Strait Islander Voice referendum 'are not just political', but are also 'moral and ethical'.
The 2023 Australian Indigenous Voice referendum, which will be held on 14 October 2023, will give voters the opportunity to enshrine a First People's Voice in the Australian Constitution. This would give indigenous communities a means to inform policy and legal decisions that impact their lives.
In their statement, Towards the Referendum, the bishops encourage all Australians to educate themselves and to listen to others' hopes and fears.
As with statements the bishops made earlier this year, there is no advice on whether people should vote Yes or No on the referendum. The bishops instead call for people to consider and seek to understand the country's past, present and future.
'We need to see the truth of what Aboriginal and Torres Strait Islander peoples have suffered and the disadvantage many experience to this day. Justice demands that we seek to rectify this disadvantage,' the bishops write.
'We urge all Australians to listen to the hopes and fears of each other. We urge people to act in a way that commits to redressing the disadvantage suffered by the Aboriginal and Torres Strait Islander peoples and will allow them to reach their potential, thus promoting reconciliation for the good not just of some, but of the whole nation.'
In May, the Australian Catholic Bishops Conference issued a statement on the Voice, calling for the debate to be conducted civilly and respectfully. They acknowledged that Australians have differing views on the referendum and the expected outcomes were it to succeed.
The bishops' 2023–24 Social Justice Statement, published in August, called for a 'new engagement' with Aboriginal and Torres Strait Islander peoples, 'an engagement which involves a commitment to listen to our Aboriginal and Torres Strait Islander sisters and brothers and to learn from them'.
Recent research by National Aboriginal and Torres Strait Islander Catholic Council (NATSICC), found that the Voice referendum sits on a knife's edge with 56 per cent definitely or likely to vote yes, and 44 per cent definitely or likely to vote no, with age as the biggest differentiating factor.
Source: CathNews Australia; Roy Morgan