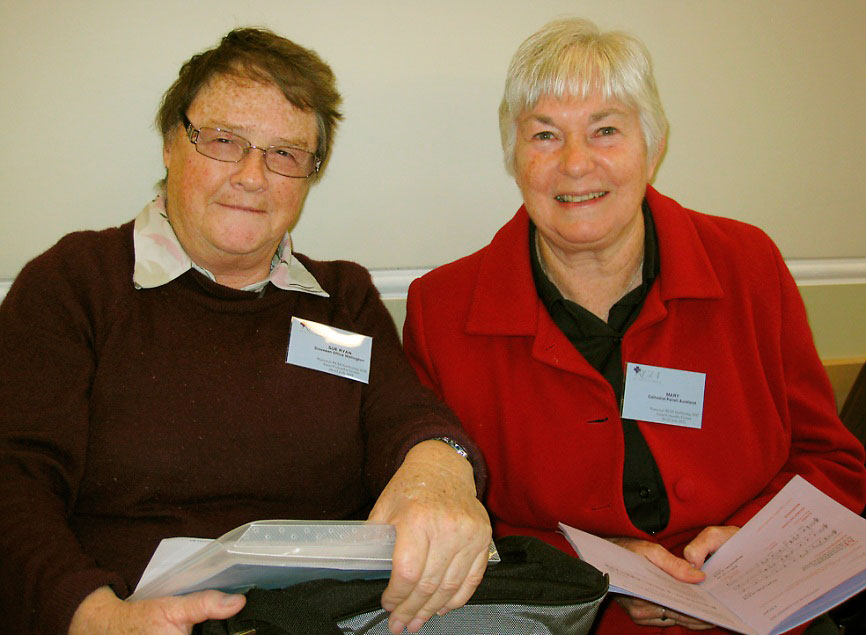 Archdiocese News
Former archdiocesan pastoral support person Sue Ryan has begun a two-year term teaching as a volunteer in Kiribati, an island nation in the central Pacific.
Sue has more than 40 years experience as an science educator, beginning at St Mary's College and Massey University before taking positions in the Palmerston North and Wellington dioceses.
Global volunteering is not just something for the young, she is quick to point out.
'There is a feeling that as one gets older, one should retire, but advancing age frees you to go out and do the things you've always wanted to do.
'Volunteering is a terrific way to do some good, while learning about other people and places.'
Sue has volunteered twice before in Papua New Guinea.
Australia's Catholic volunteering agency, Palms, organised Sue's current placement, the latest in its long partnership with Kiribati's Catholic Education Office (CEO), which runs six of the country's 15 secondary schools.
'I chose Palms because they had a great range of positions, including this one which seems perfectly suited to me. I will be working with teachers to help provide the best education possible to the students of Sacred Heart in Kiribati. It's not so different from my work in New Zealand.'
Executive director Roger O'Halloran said with Sue's many years of experience as a teacher and teacher-trainer, 'she is a terrific candidate and has shown the willingness to step out of her comfort zone to contribute'.
Though one of the world's smallest countries in land mass, Kiribati's atolls span 3.5 million square kilometres of the Pacific Ocean. With many atolls peaking at just a few metres above sea level, the rise in sea levels resulting from climate change threatens the land on which people live.
Kiribati's capital and most populous atoll, Tarawa, also faces challenges of overpopulation, including issues of pollution and sanitation and overfishing by international fleets.
'Our research in Kiribati shows that the volunteers have a real effect in building the confidence of teachers and students in English, a vital factor in educational achievement.'
You can follow her progress in Kiribati and support her work on Palms website.
Palms Australia is also seeking interest from New Zealanders considering volunteering in 2014.