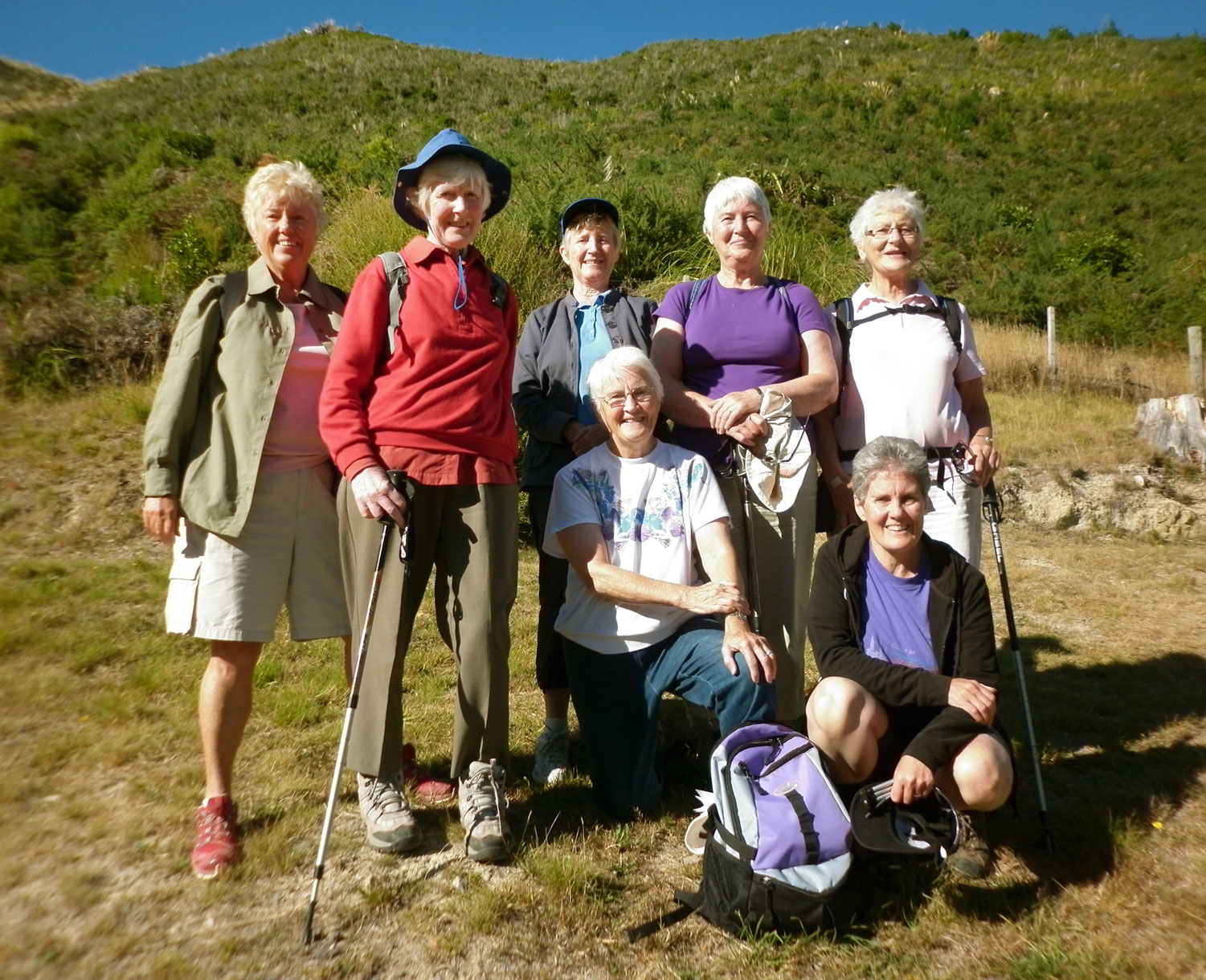 Features
Barbara Henley RNDM
Our RNDM Eco Journey this year saw us enjoying the wonderful world of nature right in the heart of Wellington.
Although we had three 'novice' trampers with us this year they enthusiastically joined in the challenges of our annual Eco Retreat. The first adventure was a 6 hour climb up the Korokoro track to the trig at the top of the Belmont Park Range. It was a good workout on dry, dusty tracks along the sparkling stream, through bush-clad valleys and across exposed hillside. We stopped for reflection by the beautiful Korokoro damn and praised our God for the beauty, surrounding us.
Day 2 dawned sunny and calm. It was a perfect day for a pleasant cruise to Matiu/Somes Island. There we looked for weta, skinks, geckoes, tuatara, blue penguin, kakariki and fantail on this predator-free island. We learned the history of the island as a quarantine station and defence outpost and admired the revegetation effort of the volunteers. All very enlightening, somewhat sobering but most impressive.
The next day we headed into Rimutaka Forest Park bush and trekked along the Orongorongo Track to the river where we were suppose to have a relaxing swim only to find that the river, the lifeline for some of the city's water supply, was reduced to a mere trickle! It was a powerful reflection on the fragility of our environment.
A somewhat easier day was exploring the Seatoun coastline. We were overwhelmed by the panoramic view across Cook Strait but mindful also of the power of nature as we looked out across the scene of the Wahine disaster. We recalled the arrival of the original canoes and our own brave ancestors who travelled across oceans to make Aotearoa their new homeland. On our final day we relaxed just a little with a leisurely wander around the fantastic, inspiring Zealandia Bird Sanctuary.
What a wonderful week of delighting in one another's company, sharing the beauty and wonder of sunny Wellington, sharing the pain of sore muscles and skinned knees, relaxing in the evening and reflecting together on the gift of God's creation and
'…seeing all the earth as God's Temple and the rivers, lakes and oceans as holy water…'
It was indeed a very special week.