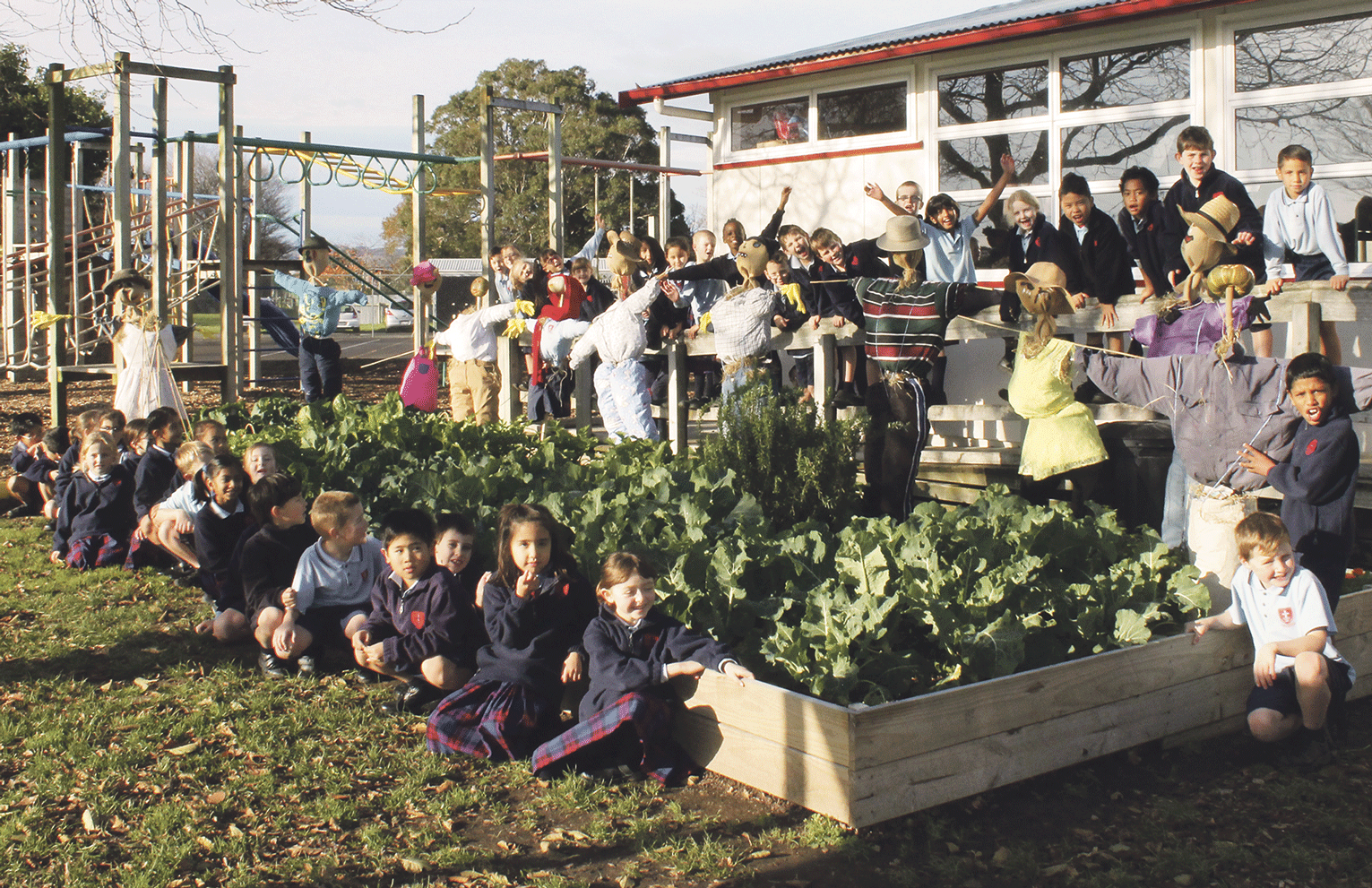 September 2015
News
Ethan Boyd, student of St Mary's School, Palmerston North.
At the end of term one 2015, Rooms 2 and 6 students at St Mary's School in Palmerston North planted the first vegetables in our school garden, such as purple cauliflower, carrots, cabbages and much more.
The garden is part of our 'inquiry for technology' and each 'buddy class' has a section to look after. Rooms 3, 4 and 5 joined together to create a few scarecrows to protect our garden.
Rooms 6 and 7 made bird houses, which are put on a fence far away from the garden.
It took about one and a half terms to grow some healthy snacks.
We started first eating the purple cauliflower and from there expanded to other items.
Please feel free to take a look if you're in the neighbourhood.