WelCom May 2021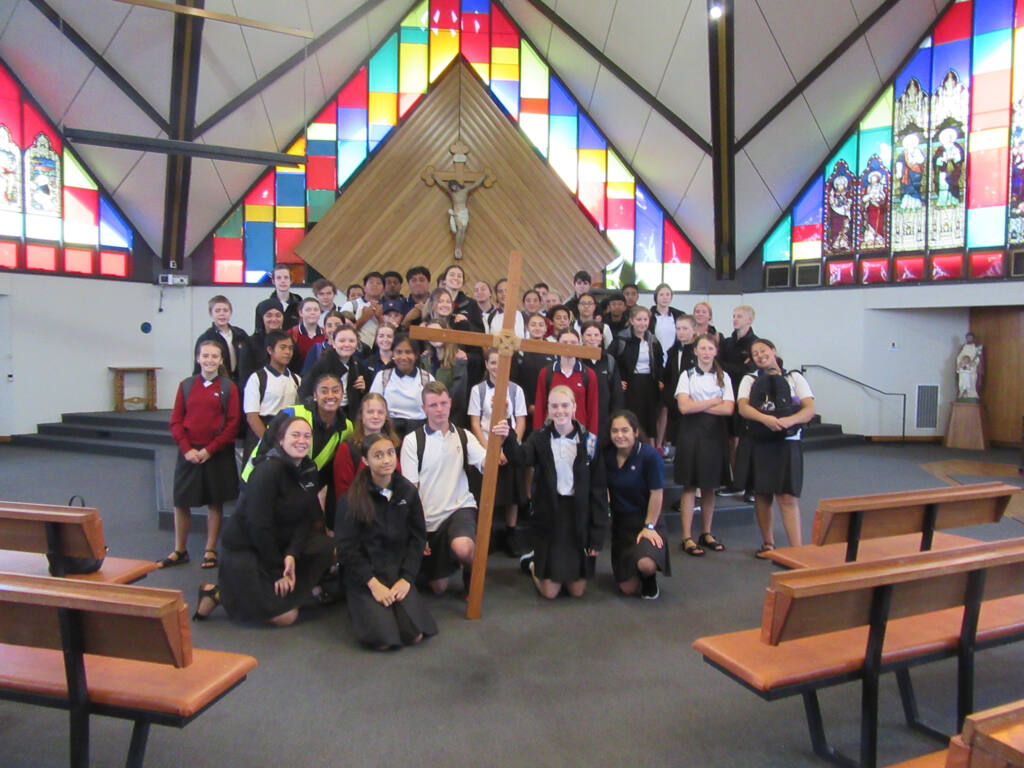 Sue Seconi
Eighty Cullinane College students and seven staff carried a large yet simple cross in a pilgrimage to mark Holy Thursday on 1 April as a sign of their faith, in preparation for Good Friday and the Easter weekend.
Arranged by Director of Religious Studies for the college, Helen Dougherty, the students took turns to carry the cross on their 10-kilometre journey around the central suburbs of Whanganui. At each of the designated seven stops, they gathered in a circle and reflected on events that took place on Good Friday when Jesus was crucified and died on a cross.
Starting from Holy Family Church at 9.30am in Tawhero St, Gonville, after an overview and blessing from parish priest and Catholic school chaplain Fr Vaughan Leslie, the young pilgrims visited students at neighbouring St Marcellin's School.
Then it was onto the Purnell and Jackson St intersection, followed by a refreshment break at St Mary's Church in the city centre. After prayer and photos, the students headed for St Anne's Church and School in Whanganui East, stopping at Cornwall Park in Anzac Parade along the way.
Visiting St Mary's School in London St the students paused for prayer. They held their final and last reflection at Cullinane College in Peat St.
'We're looking forward to having the walk as an annual feature for the college and bringing the community of schools together,' said Cullinane College Principal, Justin Harper.