WelCom November 2019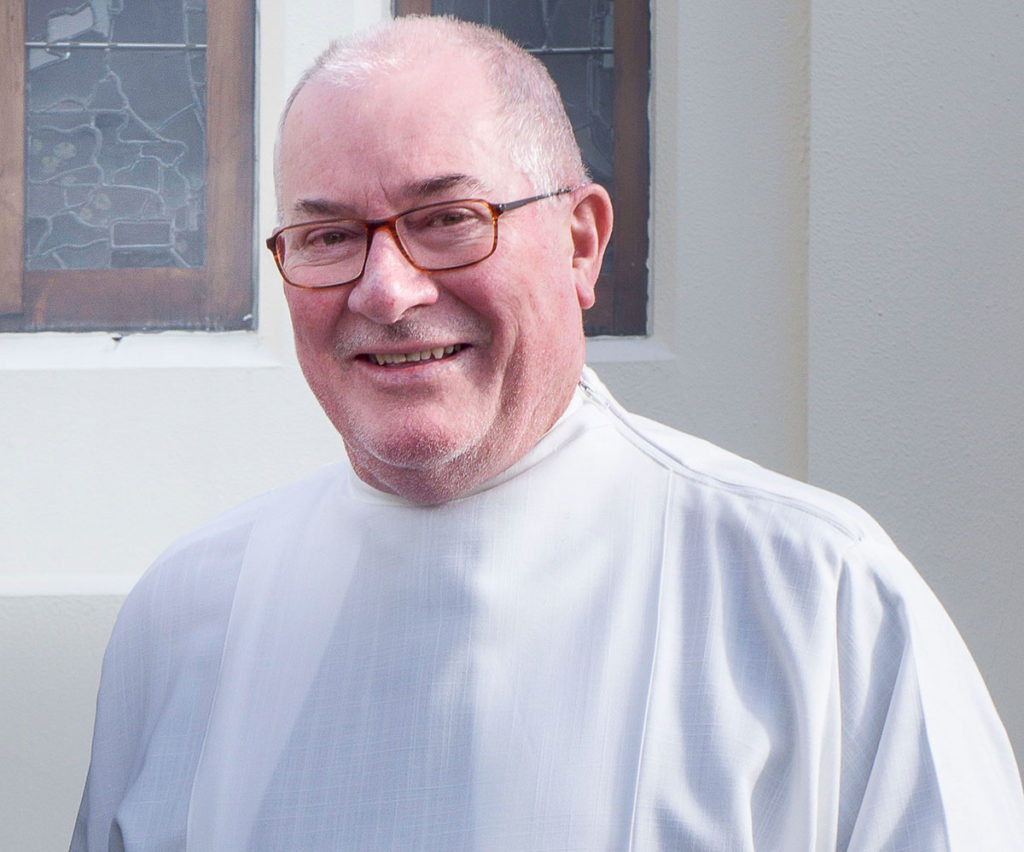 On Friday 4 October, The New Zealand Catholic Bishops released a media statement about the resignation of Bishop Charles Drennan. It stated that Pope Francis had accepted the resignation of the Bishop of Palmerston North, Charles Drennan, after an allegation of 'unacceptable behaviour' of a sexual nature.
Publication of the announcement was dependent on the Vatican Press Office publishing Pope Francis' decision to accept Bishop Drennan's resignation. The Pope's decision was published shortly after 11pm New Zealand time, noon in Rome. (The statement is on the NZ Bishops website at www.catholic.org.nz).
Following the resignation of Bishop Drennan, Cardinal John Dew has been appointed Apostolic Administrator for the Diocese of Palmerston North until a new bishop is appointed. While Cardinal John is in Rome for the Bishops' ad limina visit the diocese's vicar general, Mons Brian Walsh, is the local administrator.
Speaking to WelCom, Mons Walsh conveyed his thanks for 'all the prayerful support received'.
'Going ahead we intend to work in collaboration with everyone in the diocese. People within our diocesan office, parishes, schools and colleges are working together to take everyone forward. Information about the situation has been sent out to schools and colleges for communicating to staff and students, and support is being offered to parishes to help in any way we can with understanding the widespread reactions and to help everyone go forward.
'This is a very raw moment for everyone and every person we have heard from has reacted slightly differently,' Mons Walsh said. 'Many people have unanswered questions. However, due to privacy issues we are not privy to details. Our first concern is the young woman involved and her family. The young woman is being given support from the Church. And our concern is for the whole diocese and its people including Bishop Charles.'
Mons Walsh said a close friend and family members were supporting Bishop Charles and that he would remain a member of the clergy while the Pope considers his future. 'That meant the Church has an obligation to support him as it would any other bishop or priest.
'It is unchartered waters here in New Zealand to have a bishop leave office prematurely, but it has happened, and we must step up and deal with it and go forward. We are all in it together.
'Cardinal John will come up and meet us when he is back from Rome in early November. We'll be looking to him for direction and support.'
Cardinal John will be visiting the Diocese of Palmerston North on Tuesday 5 November to meet with priests and diocesan staff and he will be saying the midday Mass at the Cathedral of the Holy Spirit.
'In the meantime,' says Mons Walsh, 'we begin a process of healing and plan on visiting the wider diocese. We are now consulting with parishes as to whether they want us to come to talk with their parishioners with a face-to-face discussion and answer any questions that we can.
Our prayers
are with all
and our focus is on
Jesus Christ.'