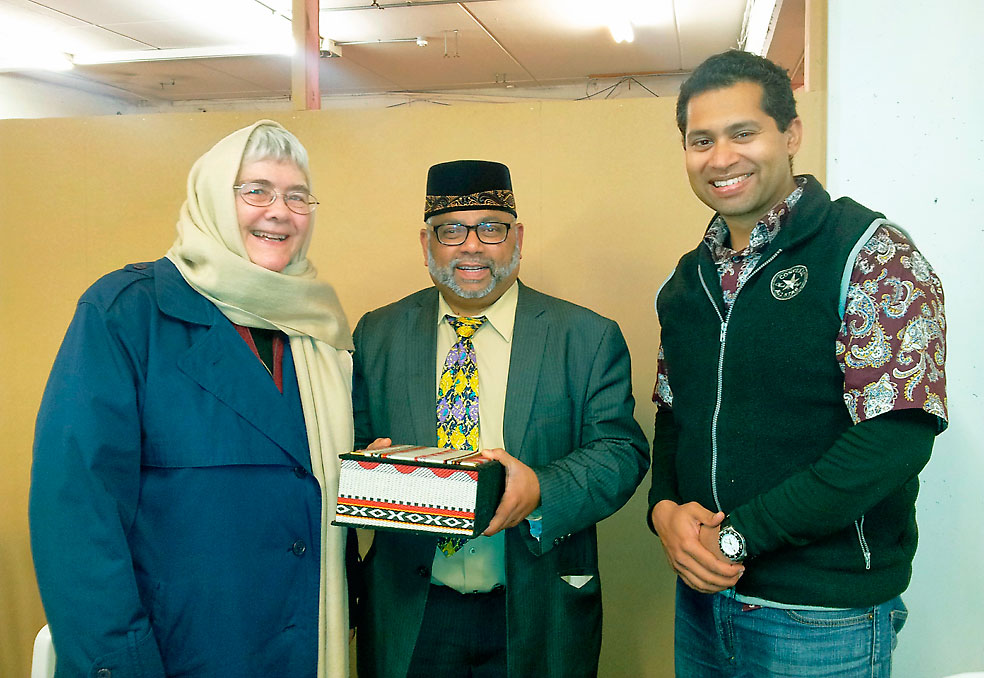 Feature
Fr Bill Warwick
August 2013
For 30 Wellington Catholics, Friday 19 July was an Abrahamic pilgrimage to the mosque in Kilbirnie, an opportunity in this Year of Faith to learn about Abraham, the father in faith of three religions: Judaism, Christianity and Islam.
The chief executive officer of the Federation of Islamic Associations of New Zealand, Sultan Eusoff, welcomed us and invited us into their home of worship and sacred space. As guests respecting the Islamic tradition, we removed our shoes, and the women put on head scarfs. We then went into separate rooms for praying and eating.
Br Kieran Fenn and Sheikh Mohammed Amir opened for us the Door of Faith – common ground in Abraham/Ibrahim as forebear of our faith communities but expressed and lived by our own unique traditions.
We were then invited to join the community for a light meal known as iftar that brings the day's Ramadan fast to an end.
This meal was simple but delicious – samosas, spring rolls, dates and fruit with orange juice or water.
We sat on the floor cross-legged or on chairs. We then returned to our separate prayer rooms for evening prayer. Guests stood at the back of the prayer room to watch and listen.
At the end of the visit we were invited to join the community for their evening meal of rice, chicken, salad, roti, juice or water and pudding.
As Abraham welcomed the three strangers and Martha and Mary were hospitable to the Lord, we as a Catholic community were welcomed, offered hospitality and nourished in a way that touched us and will change our hearts to appreciate the relationship of Abraham as our father in faith.