Features
Msgr John Broadbent
4 March 2013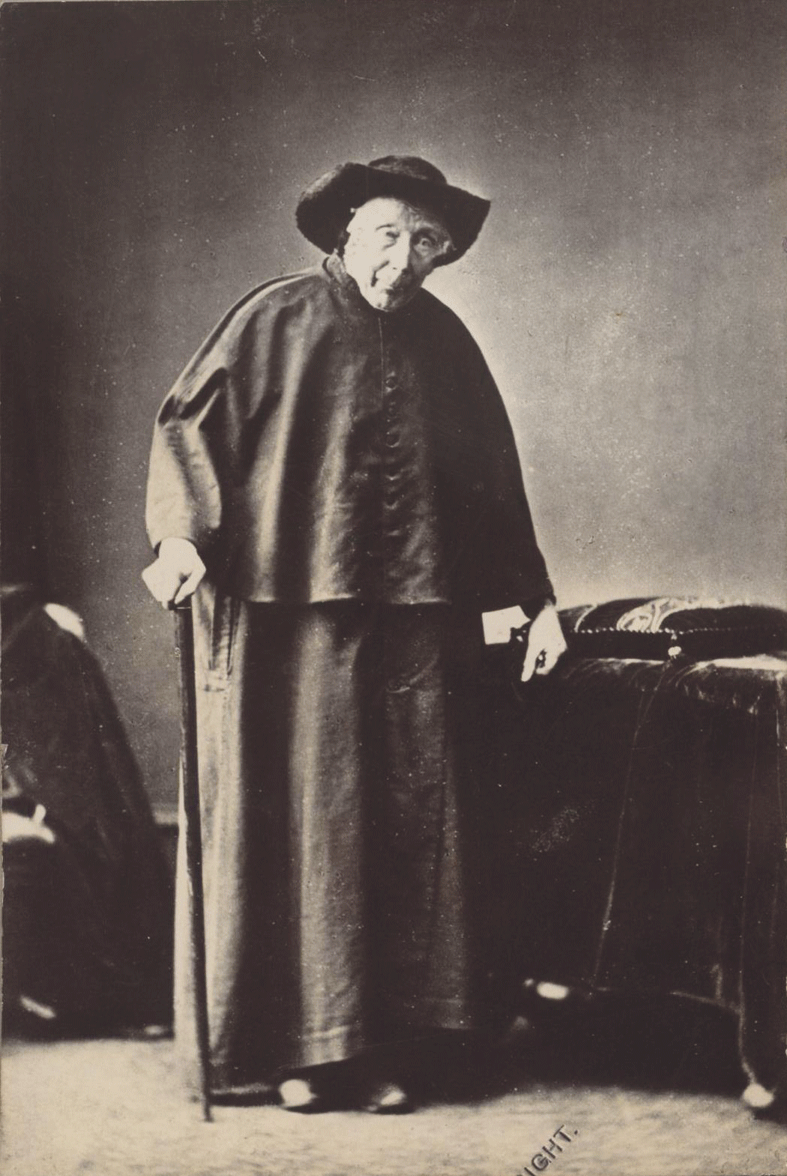 Wellington's first parish priest, Father Jeremiah Purcell O'Reily, OMCap, arrived in 1843 to find a thriving Catholic population hearing Mass in an old store, in the homes of parishioners or even on the beach.
Dr John Fitzgerald, arguably Wellington's first lay pastoral leader, had been leading the congregation, with the help of a committee, for some three years, as we learned in last month's first article in this series.
Born in Ireland in 1805 (some sources say 1799), Jeremiah Purcell O'Reily's family ran a trading business in Cork and were prosperous enough to be able to send him to France for a classical education, thus avoiding the anti-Catholic penal laws, the last of which would not be repealed for another 20 years.
As well as becoming proficient in Latin, Greek and Italian, Jeremiah's fluency in French would be useful in New Zealand, where he mixed with a number of mainly Marist priests and brothers in Wellington.
Religious life
Jeremiah entered the Capuchin congregation in Frascati in Italy in 1826 taking the name of 'Joseph' and was ordained a priest two years later. Returning to Dublin, he was soon after made guardian of the congregation in Kilkenny in 1839.
In Port Nicholson – Wellington – Jeremiah lodged with Mrs Kennedy in Cuba Street. He estimated that there were about 200 Catholics in Wellington, including many Maori, attending Sunday Mass in a chapel on the site of the present St Mary of the Angels basilica.
As the only priest for hundreds of miles, Fr O'Reily's pastoral care took him as far afield as Taupo and south to Nelson. This responsibility was shared with the Marists when they arrived in Otaki the following year to work among the Maori people.
As well as quickly gaining the love and respect of the Catholics in Wellington, Fr O'Reily soon became known among the Wellington population and well liked by most non-Catholics, including the staunchly Presbyterian McKenzie family whose two daughters sang in the choir at St Mary of the Angels. They asked him one Saturday to preside over a service in St John's while the minister was away, an example of ecumenism a century before Vatican II!
Journeys with Bishop Viard
Once Philippe Joseph Viard, the first Bishop of Wellington, arrived, the pair often travelled together. Bishop Viard would preach in Māori, a language he had become fluent in during his time in the Pacific.
Fr O'Reily became highly sought after as a preacher and confessor. Visiting the jail on the corner of The Terrace and Abel Smith St and seeing the damage wrought by excessive consumption of alcohol, Fr O'Reily was prompted to become involved in the temperance movement.
He had previously worked in this area in Ireland. During school holidays in Cork, the young Jeremiah had fallen under the spell of the famous Capuchin Franciscan, Fr Matthew, who had changed the face of Ireland through his preaching total abstinence from alcohol and persuading large numbers of particularly destitute people to sign 'the pledge'.
Working with the ill
In the early 1860s, an epidemic of typhoid in Wellington resulted in many deaths. One family, the McDonalds from Scotland, lost all seven children. Fr O'Reily, who would constantly visit the sick and take them food, made a special point of consoling the couple in their grief and they subsequently became Catholics.
During the Land Wars in the 1860s, the 65th Regiment was stationed in the town. This included many Catholic soldiers who served as sacristans in the chapel.
In October 1864 Fr O'Reily accompanied Bishop Viard to the southern reaches of the diocese, Dunedin, which would become a diocese in its own right five years later.
The pair sailed to Lyttelton, received a great welcome in Port Chalmers, then went down to Bluff and Invercargill where a new church was blessed on 23 October.
Continuing to Lake Wakatipu, they opened a new church in Queenstown and visited Cromwell and Clyde. Another great welcome awaited them in Dunedin and, in Lawrence, gold miners presented them with bags of gold.
In Christchurch on 11 December, Bishop Viard consecrated the Church of the Blessed Sacrament and the pair returned home on 13 December. Bishop Viard said of his vicar general that, despite the difficult journeys, he heard confessions wherever they went, sometimes late into the night. 'He seems to be unaware of fatigue.'
Two years later they were again on the road visiting the West Coast of the South Island where Hokitika, at the height of the gold rush, had 50,000 people and 103 licensed hotels.
The following year, 1867, they visited Taranaki before Fr O'Reily undertook a recruitment drive in Europe in the face of a desperate need for priests. It would be his first visit to Ireland in 25 years. On the return journey, Fr O'Reily stayed with Bishop Viard, who was in Rome for the First Vatican Council.
They returned to Wellington in March 1871.
St Marys of the Angels
With funds he had raised in Europe, Fr O'Reily was able to build a stylish St Mary of the Angels basilica which was opened in 1874. (Fire destroyed this church in 1918.)
A presbytery was built above the church but the muddy approach was often impassable for the increasingly frail Fr O'Reily – he was approaching 80 – so he lived in a room off the old chapel.
Fr O'Reily died on 21 July 1880.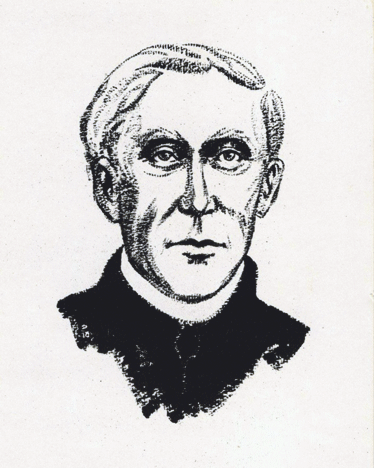 His funeral procession was one of the greatest the city had seen.
The Evening Post reported that it wound through Boulcott St, Willis, St, Lambton Quay, Bowen St and up The Terrace to Mount St Cemetery. A cross-bearer with 450 children from the Marist Brothers and Sisters of Mercy schools led the procession. It took 12 minutes for the 8,000 mourners to pass any given point and one hour and 40 minutes to reach the cemetery.
The report ended:
Fr O'Reily's life was indeed a living sermon to his flock. His charity was unbounded and the call of sickness was never made to him in vain. In fact he gave away nearly all his means, living a most abstemious life himself in order that he might relieve the wants of his less fortunate brethren, no matter to what creed they belonged; and there is no doubt that his health was greatly injured by the privations and exposure to the weather he endured on his visits of mercy.
This was memorable praise in an era of anti-Catholic sentiment.