WelCom February 2020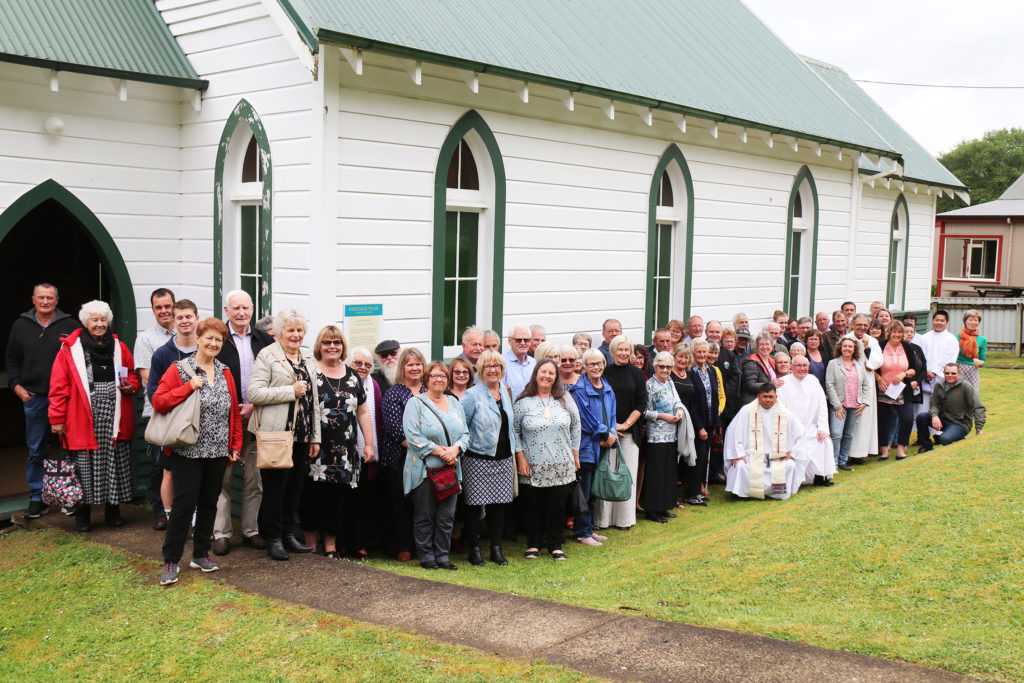 Carole Door
On Saturday 9 November last year, we had a wonderful celebration to commemorate the 100th year of the Sacred Heart Whangamomona Church – settled within the heart of New Zealand's only self-proclaimed 'republic'.
Whangamomona is a small township in the Stratford District and Manawatū-Whanganui Region, along the SH43 'Forgotten World Highway', 65kms north-east of Stratford.
Following the celebrations, the church was deconsecrated. A local family has bought the church, so it can remain a historic treasure within Whangamomona. The Republic turned on a wonderful day for us and it will be remembered with fondness by everyone.
People gathered from far and wide at Sacred Heart Church to share stories and memories of family baptisms, weddings and to remember those who have gone before us. Friends from all corners of the Palmerston North Diocese were treated to wonderful country hospitality. The church was full to the rafters and families whose roots lay in Whangamomona were well represented. There was lots of laughter and it was mentioned that it had taken 100 years to hear some decent singing in the church!
Mass was celebrated by Fr Brian Carmine, Monsignor David Bell, Fr Adonis Rancho and Fr Vui, all who have served the community and parish over recent years. It was a very prayerful and moving occasion for all.