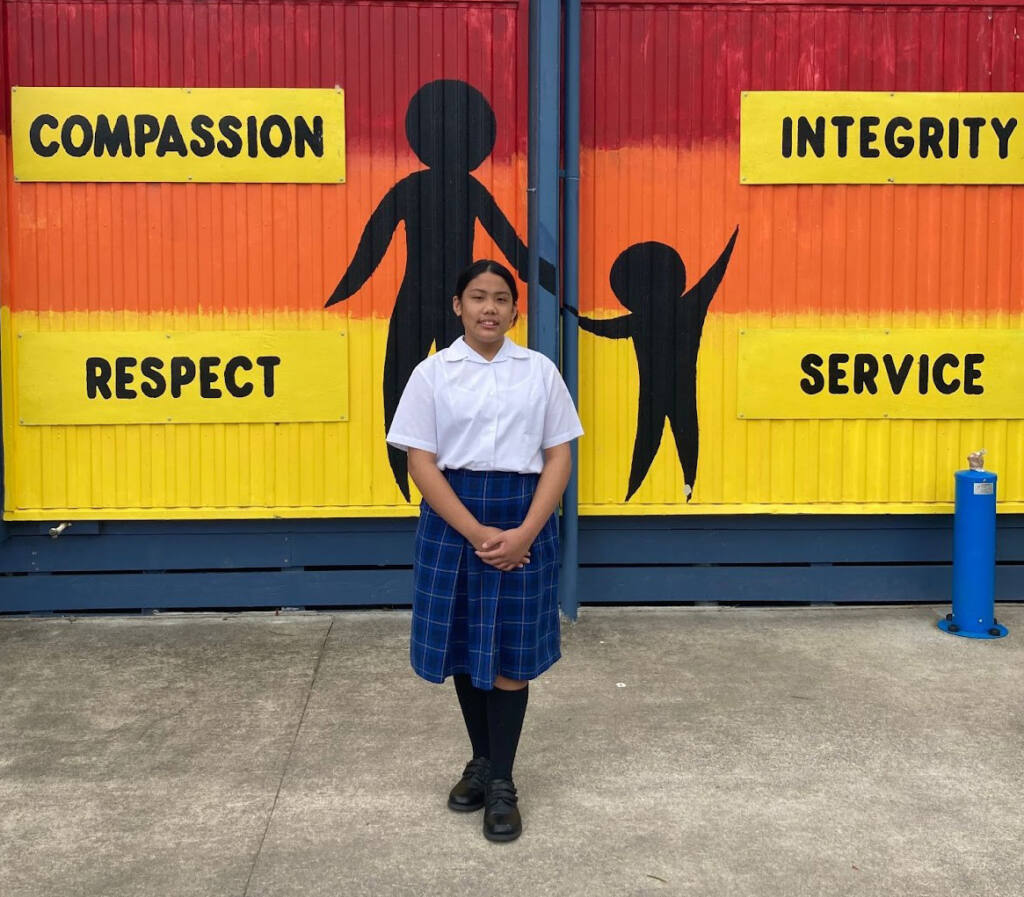 WelCom November 2021
Lyanie, a Year 8 student at St Claudine School, Wainuiomata, shares her thoughts for Catholic Schools Day, 29 September 2021: Tūrangawaewae: Catholic Schools – A Place to Stand.
Going to a Catholic school means being a part of a big Catholic community. It is a privilege because of how we learn together about the word of the Lord. It is important to pray together with your class when school starts and when school is finished. The most important thing in a Catholic school is that everyone should know how to show respect and kindness for one another.
In a Catholic school we wear our uniform with pride. We spread positivity in our classroom, which helps students understand and learn. There is something important that makes a Catholic school a better place to study – it's the school values. Our values are service, compassion, integrity and respect. The reason why these values make my Catholic school a unique place to learn is because we know what is right or wrong, and we are aware of the type of students we should be. Being in a Catholic school helps me and other students to be closer to God, because of how we pray together and learn together.
My journey in a Catholic school helps me to be myself and to know how to show respect and love to my family, my friends and my Catholic school. I'm thankful and grateful to be a part of this lovely and amazing school community.