WelCom July 2020: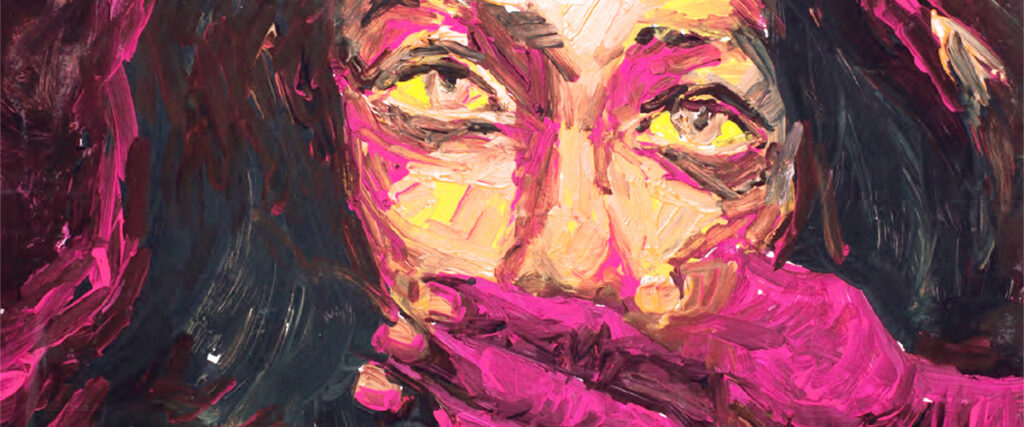 In 2013, the United Nations member states adopted a resolution that designated July 30 as the World Day against Trafficking in Persons to raise awareness about victims of human trafficking and for the promotion and protection of their rights.
Human trafficking is a crime that exploits women, children and men for numerous purposes including forced labour and sex. Since 2003 the UN Office on Drugs and Crime (UNODC) has collected information on about 225,000 victims of trafficking detected worldwide. The Global Plan of Action to Combat Trafficking in Persons was adopted in 2010 and urges governments worldwide to take coordinated and consistent measures to defeat human trafficking in all its forms.
Globally countries are detecting and reporting more victims and are convicting more traffickers. Every country is affected, whether as a country of origin, transit, or destination for victims. Traffickers the world over continue to target women and girls. The vast majority of detected victims of trafficking for sexual exploitation and 35 per cent of those trafficked for forced labour are female.
The UN resolution also states trafficking in persons, especially women and children, constitutes an offense and a serious threat to human dignity and physical integrity, human rights, and development.
---
What's in a name?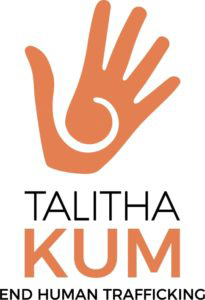 At a Zoom meeting mid-June, representatives of the ANZRATH groups in Auckland, Wellington and Dunedin agreed to a change of name.
Formerly known as ANZRATH (Aotearoa NZ Religious against Trafficking of Humans), our new name is TALITHA KUM AOTEAROA NEW ZEALAND.
Talitha Kum is the international network of religious working against trafficking and exploitation of people.
'It began in 2001 with the aim of working in solidarity with others to address the trafficking and exploitation of people which has become the third most lucrative multinational "trade",' says Cenacle Sister, Anne Powell. 'Our three groups in Aotearoa-NZ now come under the umbrella of Talitha Kum International. This gives us all a greater sense of solidarity, inspiration and connectedness.'
Talitha Kum receives its name from the Gospel story in Mark 5:41 in which Jesus visits the family home of a young girl who is thought to be dead. When he sees her, he instinctively reaches out saying 'Talitha, kum!' (Aramaic 'Rise up little girl').
Currently there are groups in 92 countries all collaborating in inter-congregational networks and outreach of religious women and men and all people of good will who share the same vision.
Trafficking is a phenomenon that currently affects at least 40 million vulnerable people, 70 per cent of whom are women and children. Talitha Kum has, since its foundation, grown to be an interfaith network.
On February 20, 2020, Talitha Kum presented to the public the documentary Wells of Hope, its first interfaith project against human trafficking in the Mediterranean Basin. It is available online at: https://donorbox.org/wells-of-hope
What kind of country do we want?
Dr Rebecca Miller formerly Immigration NZ Manager for People Smuggling, Human Trafficking & Regional Cooperation reminded us prior to the last general election that immigration would be a significant issue in all coming General Elections. She said, 'Don't underestimate the power of educating ourselves and building awareness more widely.'
Inform ourselves
Brigidine Sister, Anne Phibbs discovered that a shop one block from her home was part of a racket run by a Wellington man who promised work in restaurants but exploited his countrymen in fast-food outlets instead. Found in the shop was $90,000 in cash, paid by his victims.
Stuff's 'The Big Scam' 21 December 2018 exposed a string of immigration scams where desperate migrants paid for fake jobs or jobs where they were forced to return most of their wages to employers.
Talitha Kum Aotearoa NZ will continue to organise seminars and workshops in the Wellington region on the theme of modern slavery and exploitation.
What can we do?

Question the supply chain of the clothes we purchase, the chocolate we buy, the coffee we drink. Complaints of such injustice against migrants or citizens can be made to the Labour Inspectorate contact centre (0800 20 90 20) or to Crimestoppers New Zealand (0800 555 111). It's possible to make contact anonymously at: www.crimestoppers-nz.org/about/contact-us/email-anonymously
Check out facebook.com talithakum or @talithakum.uisg or YouTube Talitha kum
To find out more about Talitha Kum Aotearoa NZ in the Wellington area, contact:
Anne Phibbs Brigidine Sisters annephibbs@xtra.co.nz or (04) 237-8254;
Anne Powell, Cenacle Sisters ampowell@cenacle.org.nz or (04) 293-8344.
---
Human trafficking in Hastings
In March a Hastings-based Samoan chief was found guilty of 10 charges in human trafficking and 13 charges in dealing in slaves.
Joseph Auga Matamata brought 13 Samoan nationals to New Zealand in small groups between 1994 and April last year. The court heard Matamata promised his victims paid horticulture work or schooling in Hawke's Bay.
But upon arrival, they worked long hours – sometimes 14 hours a day in the fields, for seven days a week – and did not get paid. After work they had to complete chores at Matamata's home late into the evening and were subject to regular beatings if his strict rules were not adhered to.
Matamata, 65, is due to be sentenced next month. Meanwhile he has had a $215,000 share of his family property forfeited to the Crown. The forfeited funds can be used to pay any reparation to Matamata's victims, if a reparation order is made.
Sources: RNZ News, Stuff
'Slavery' in Brazil
Catholic missionaries in Brazil are warning the Covid-19 pandemic has increased the numbers of vulnerable people in the country subjected to forced labour. The precarious situation of rural populations, migrants, and other susceptible members of society are leading many people to have to work in near-slavery conditions. It is estimated that in Brazil the pandemic could throw more than 14 million people into poverty.
Tomoya Obokata, the United Nations' Special Rapporteur on the contemporary forms of slavery, warned in May that 'the severe socio-economic effect of the Covid-19 pandemic is likely to increase the scourge of modern-day slavery'.
'Despair may force people to accept dangerous work offers,' said Bishop José Ionilton de Oliveira of Itacoatiara, in Amazonas State. The Amazon region has been the epicentre of the scourge of modern slavery in Brazil.
Source: Crux