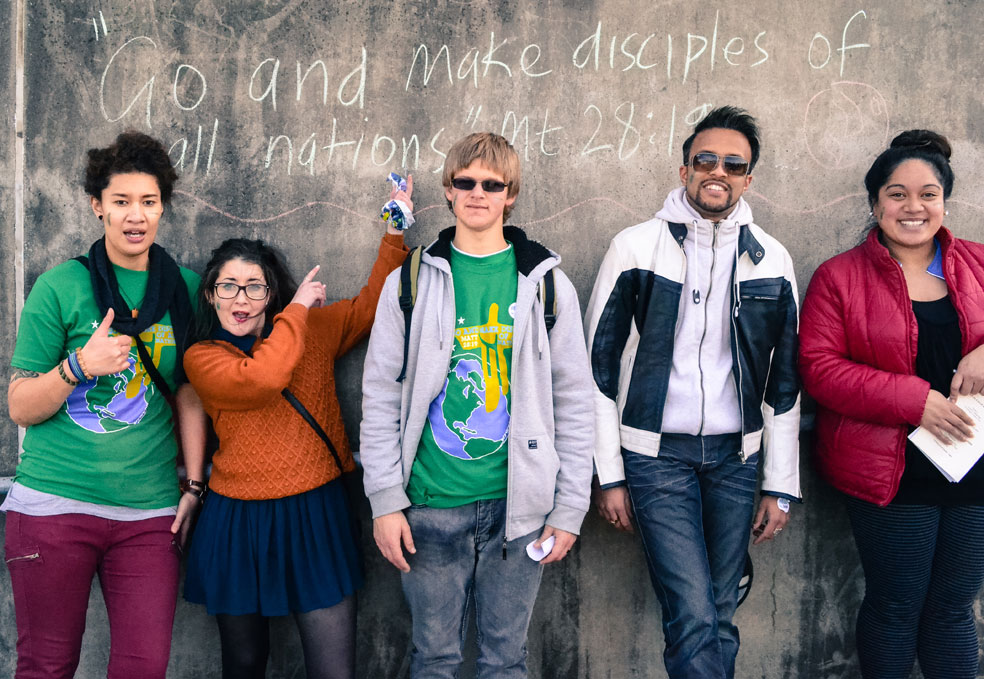 World Youth Day
Dan Siave
September 2013
On 27 July New Zealand World Youth Day Experience (NZWYDE) drew all those who could not go to Brazil to a celebration of faith.
More than 300 young people from throughout the dioceses of Palmerston North and Wellington gathered with Archbishop John Dew for a day of Mass, catechesis, a Cross Pilgrimage walk and a Showcase Concert. It was a wonderful experience of church coordinated by the Young Church Ministries Team. Thank you to all the volunteers who made NZWYDE possible. Here are the reflections of two people who took part in the day.
Melissa Doorman
I signed up to NZWYDE 2013 without really knowing anything about it. So I was mind blown by how much I got out of the day. It was fantastic – well planned and seemed to run smoothly. The amazing race was great for meeting new people and working in a team competition is always fun.
I was amazed by the talent that was shared in the Showcase Concert and thought it made a great end to the evening. Throughout the day it was great to be surrounded by the high energy of those around me, you could really feel the power of the Holy Spirit's presence throughout the day. It gave me a break from a busy part of my life to stop and pray there and left me with a clear head to continue my journey.
I was able to see clearly the path God currently has set out for me to do my missionary work for a year. After being at World Youth Day Sydney in 2008, I felt the organising team had incorporated a lot of similar experiences on a smaller scale which is great.
Overall NZWYDE was a great day.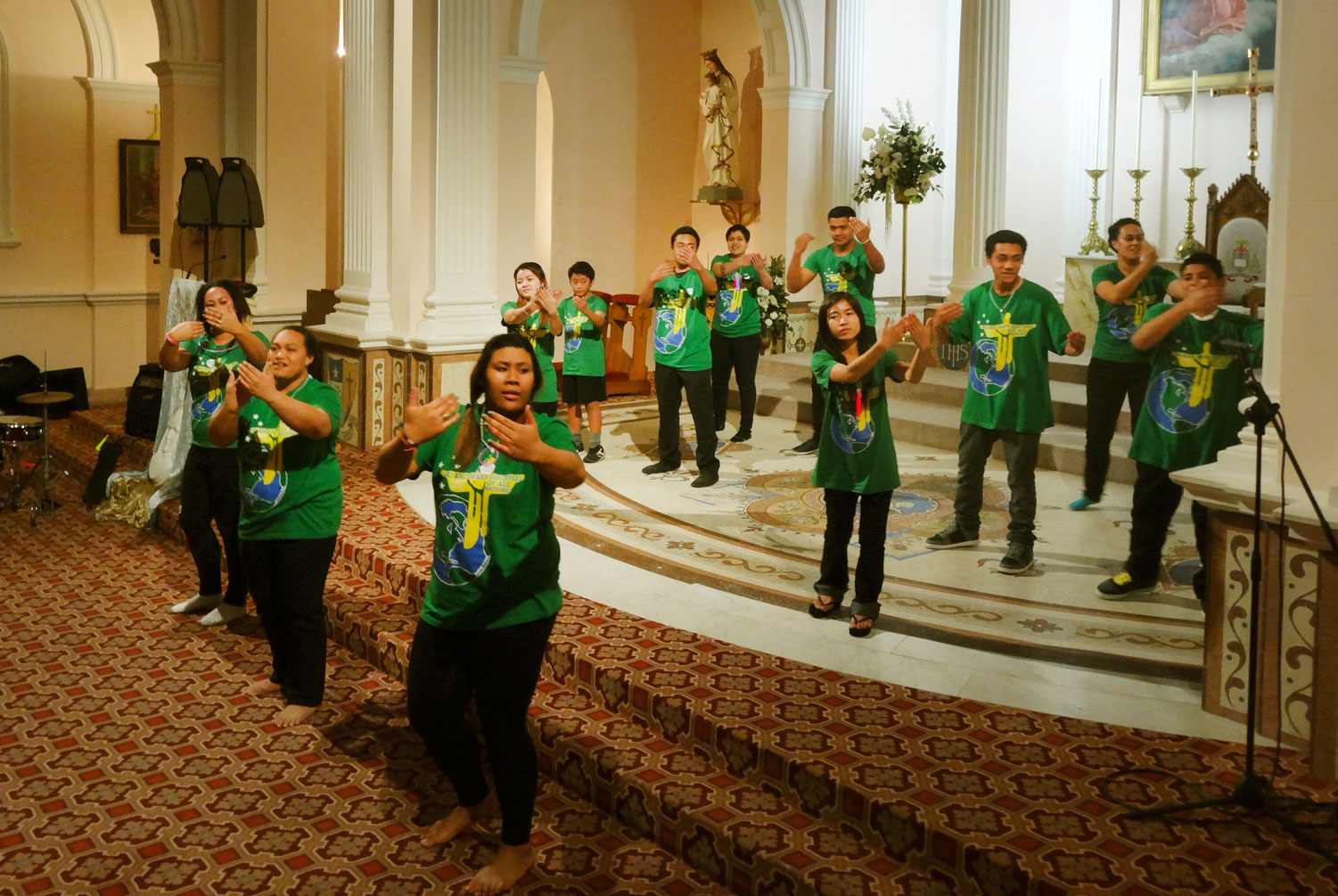 Chiara Prabhu
NZWYDE was such an unexpected surprise.
I've attended two World Youth Days before and I thoroughly enjoyed them both from deepening my faith in Christ in a new and exciting way to meeting new people and joining as one body remembering the reason we exist which is solely for Christ.
I really came to love the Catholic Church and appreciate all that it offers us.
Since I could not attend World youth day in Rio this year, I was looking forward to seeing what the church in NZ would offer instead.
I arrived at Sacred Heart cathedral that morning with an expectant spirit. I was just waiting to see what the day had in store. There were so many youth – many more than I had honestly expected. Everyone was so warm and the love of Christ radiated everywhere. I was most delighted when Archbishop John Dew spoke to us in the cathedral. His words were simple yet profound and he related to us as though he were one of us.
The day continued with yummy food and sun. I must admit, the treasure hunt was quite a challenge, but fun. We went from place to place led by the clues we found not forgetting that, in the end, our treasure was Jesus himself.
The Eucharist later in the day was a reminder of the great sacrifice and I could feel the presence of God in a real way. The Stations of the Cross was such a moving experience. We walked the streets carrying the cross of Christ and putting ourselves in his shoes. It reminded me not to take for granted my salvation and it made me love my lord more. Through all this, what made it more special was that I shared these moments with people my age – a reminder that God is fun and not just for the old. God makes all things new and we as youth can carry this message to the end of the earth.
I couldn't have been more enriched at NZWYDE and I am so grateful that we had something like this offered to us to deepen our love for Christ and appreciate the amazing Church to which we belong.