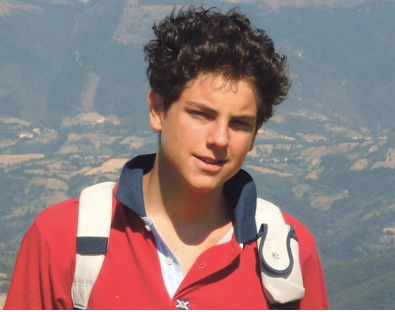 WelCom November 2020
Carlo Acutis, a 15-year-old Italian, who used his computer programming skills to spread devotion to the Eucharist, was beatified last month. In a service on Saturday October 10, in the Italian town of Assisi, Carlo Acutis became the youngest contemporary person to be beatified.
Acutis, dubbed 'the cyber apostle of the Eucharist', was born in London to Italian parents, and moved to Milan with them as a young boy. The teenager is being presented as a role model for youth, a 'saint of the ordinary' and also a possible patron saint for IT workers.
The beatification took place after a miracle was attributed to his prayers and the grace of God. In Brazil, a boy named Mattheus was healed from a serious birth defect called an annular pancreas after he and his mother asked Acutis to pray for his healing.
Carlo Acutis died from leukemia in 2006. Before then he was an average teen with an above-average knack for computers. He put that knowledge to use by creating an online database of eucharistic miracles around the world.
Acutis is a role model for young people today who are often tempted by the traps of 'self-absorption, isolation and empty pleasure,' says Pope Francis.
'Carlo was well-aware that the whole apparatus of communications, advertising and social networking can be used to lull us, to make us addicted to consumerism and buying the latest thing on the market, obsessed with our free time, caught up in negativity,' the Pope wrote. 'Yet he knew how to use the new communications technology to transmit the Gospel, to communicate values and beauty,' he said.
His remains are preserved in Assisi's Santuario della Spogliazione. Looking at the remains of Acutis today, it's easy to see why such a figure seems more within reach. He lies in repose not wearing ornate clerical vestments or a religious habit, but rather Nike sneakers, blue jeans and a blue soccer jacket.
'Many people come to Assisi for St Francis and St Clare, saints of eight centuries ago', says Archbishop Domenico Sorrentino of Assisi. 'Many people admire them, and many things are done in the names of both,' he said. 'But sometimes they come here and only admire them.
'Now we can give them someone close to our time and say, "You can go this way,"' Sorrentino said. 'I hope this will be a great message for everybody, not just young people but especially young people.'
Among other things, Sorrentino stresses that while Acutis strove for holiness, he was hardly perfect. He records some of the disciplinary notes in the future saint's middle school record: 'Acutis disturbs the class and doesn't have his homework'…'Acutis clowns around.' All that places the new blessed squarely within everybody's frame of reference, Sorrentino said.
Sources: Crux, CNA News