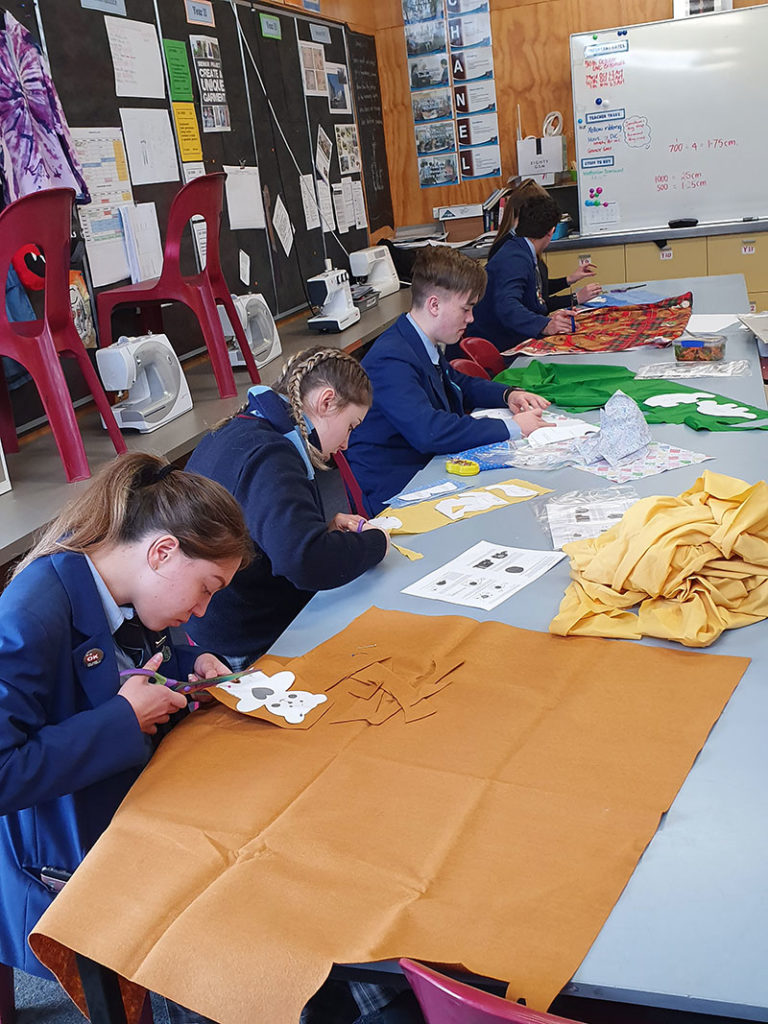 WelCom November 2019
During the last weeks of Term Three the Chanel College Young Vinnies ran lunch-time and after-school workshops, hand stitching soft toys to be donated to new-borns in the Wairarapa. Over the course of a week-and-a-half, the group hand crafted around 60 teddy bears, dinosaurs and elephants with the help of material donations from the Wairarapa Parish.
Students enjoyed the experience while getting a greater appreciation as to how difficult this type of work could be.
The created toys are being distributed to new-borns in the region care of Whaiora (path the wellness) nurses, with many toys going to children born into hardship.
Jane Bourke is Director of Religious Studies, Chanel College, Masterton.