This year the theme chosen by the New Zealand Catholic Bishops for Support Life Sunday is mental illness, with the focus on accompanying and caring for people living with mental illness. The tagline is You are not alone: Accompanying and caring for people living with mental illness. The shortened tagline is You are not alone which has also been translated into te reo – ehara hoki i te mea ko koe anake.
St Pope John Paul II noted that "Whoever suffers from mental illness 'always' bears God's image and likeness in Godself, as does every human being. In addition, each human 'always' has the inalienable right not only to be considered as an image of God and therefore as a person, but also to be treated as such."(1996)
The resources below have been developed by the National Liturgy Office and the Support Life Sunday working group which was coordinated by the Nathaniel Centre and included representatives from each Diocese.
Resources
Support for Life Sunday poster
An Examination of Conscience exercise
An Examination of Conscience PowerPoint slide
NLO Parish Liturgical resources
Mass Holding PowerPoint slide
Questions for Parish Leadership teams and Pastoral carers
A range of Catholic Songs of Comfort can be located on Youtube HERE
Readings
2 Kings 5:14-17 Conversion of Naaman
Psalm 98:1, 2-3,3-4 The Lord has revealed to the nations his saving power
2 Tm 2:8-13 If we have died with him, we shall also live with him…
Luke 17:11-19 The Ten Lepers
Social media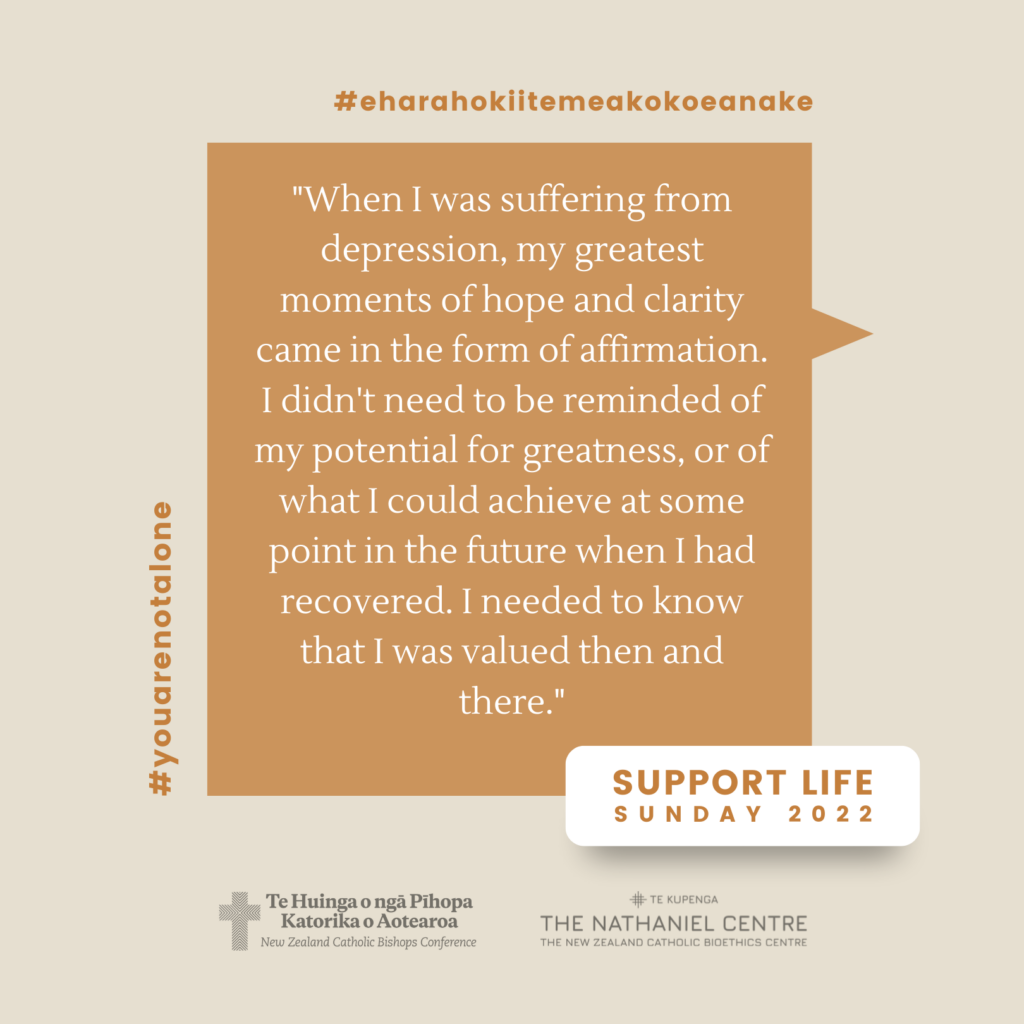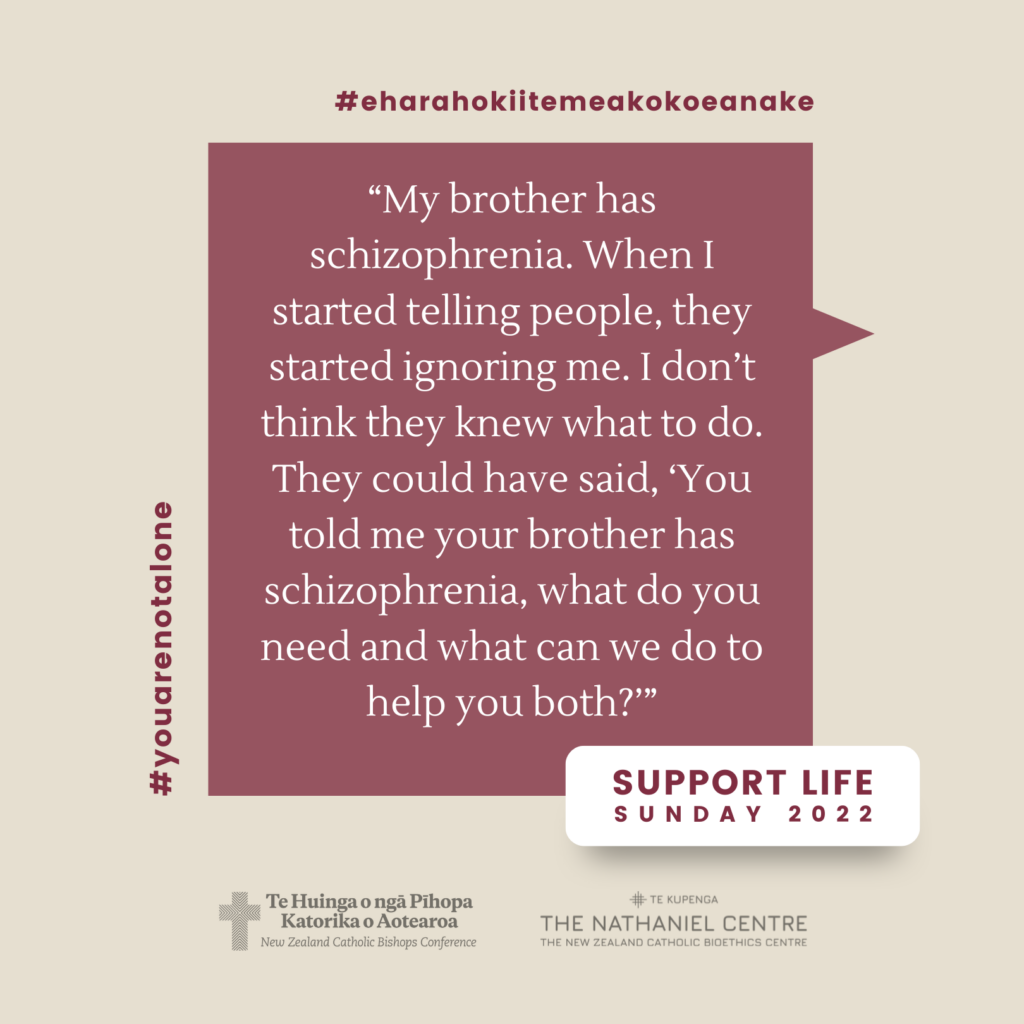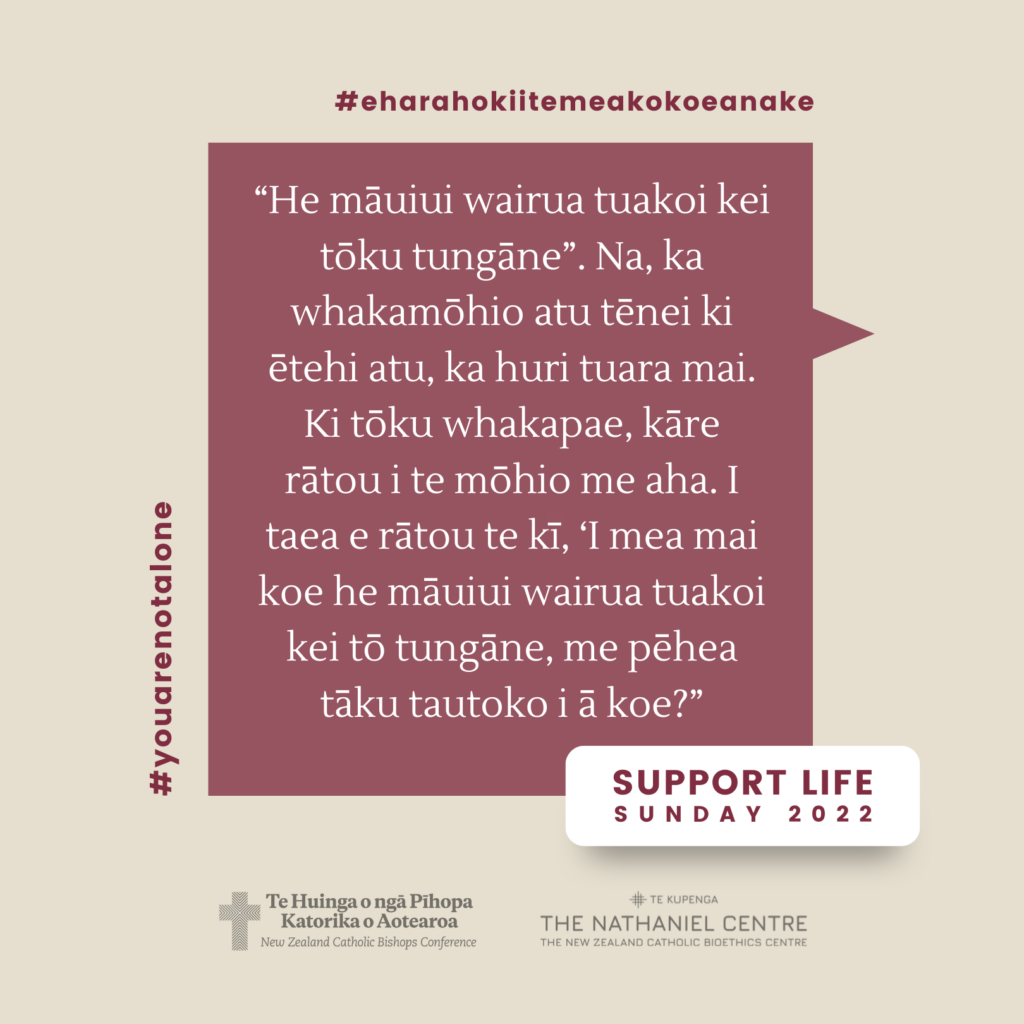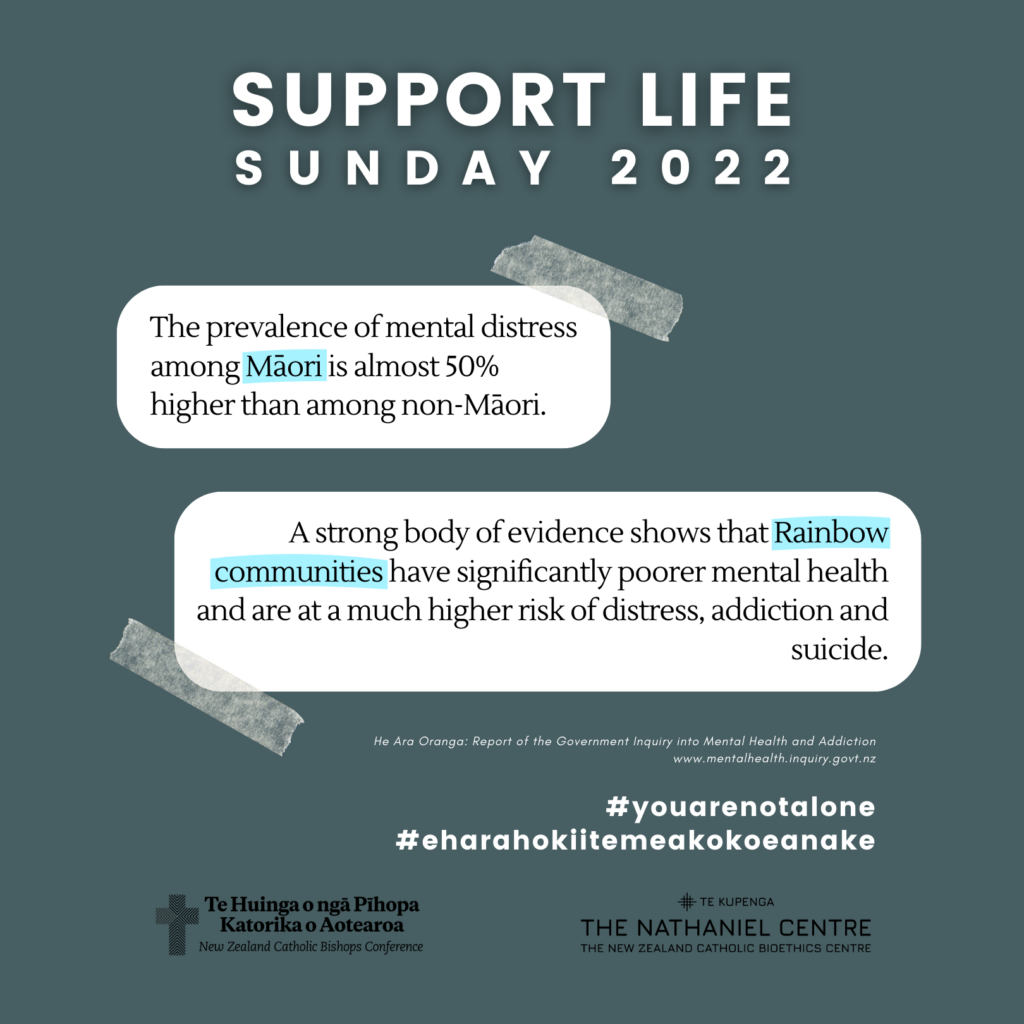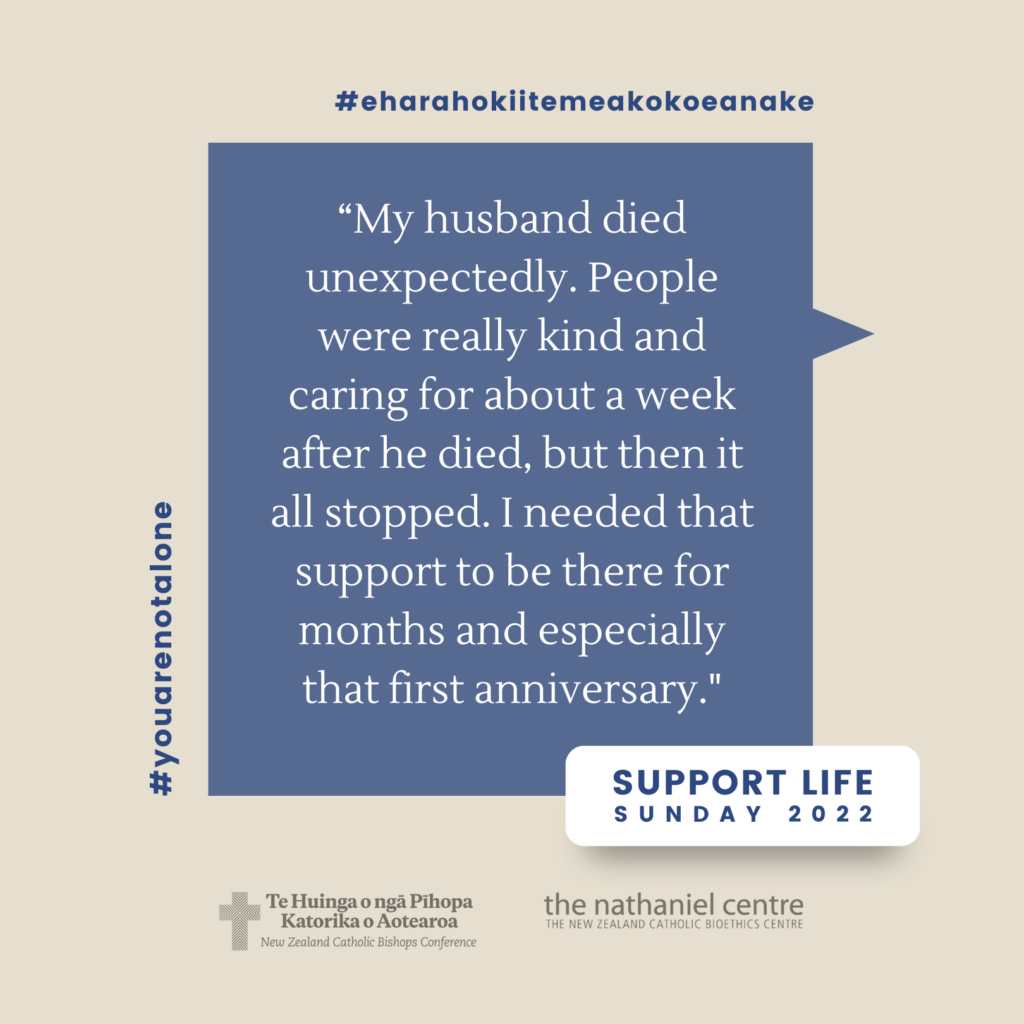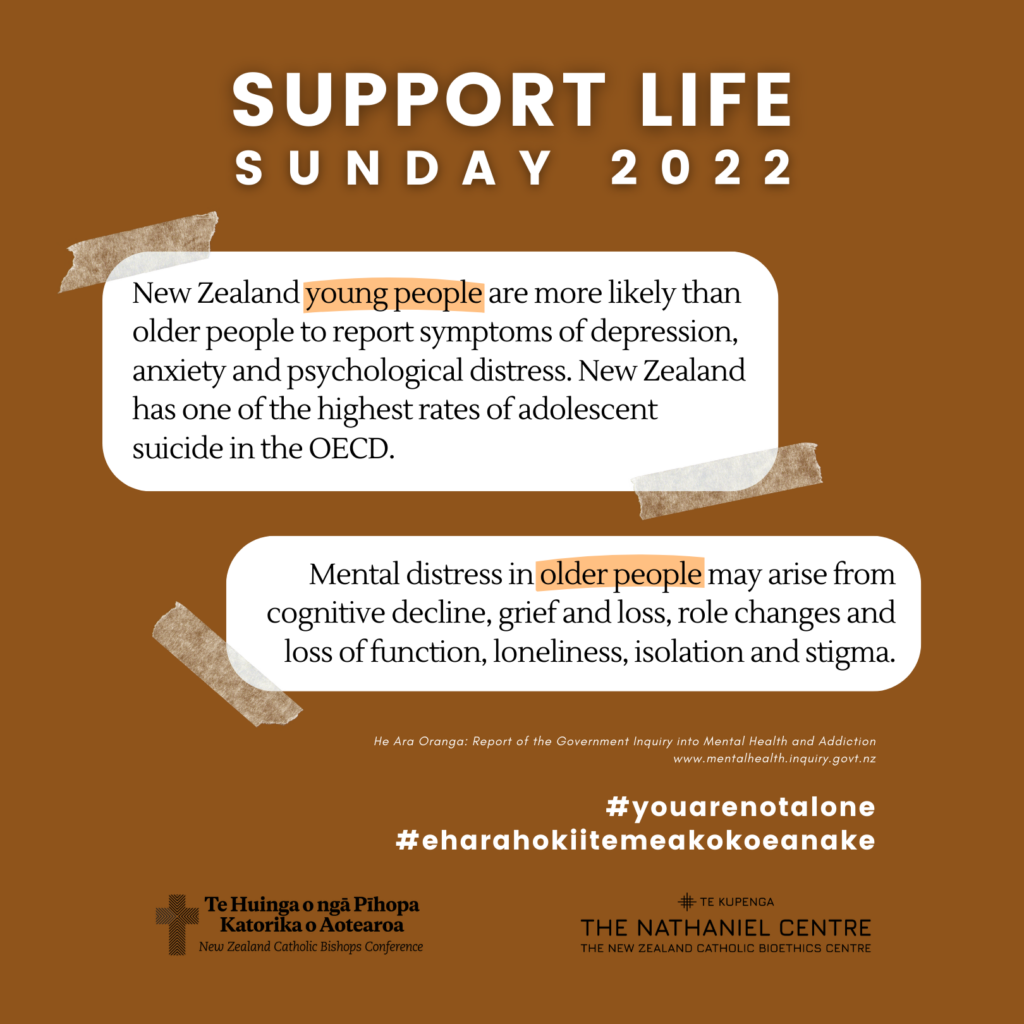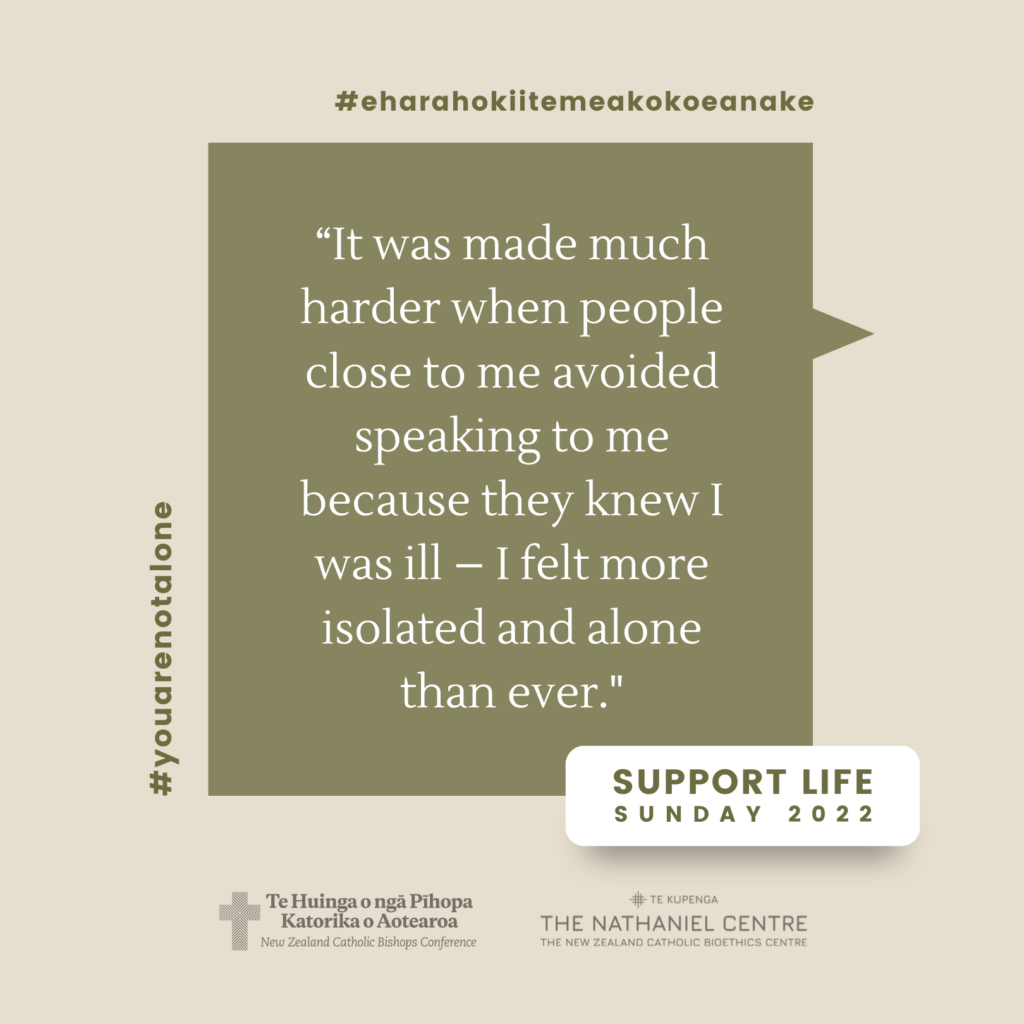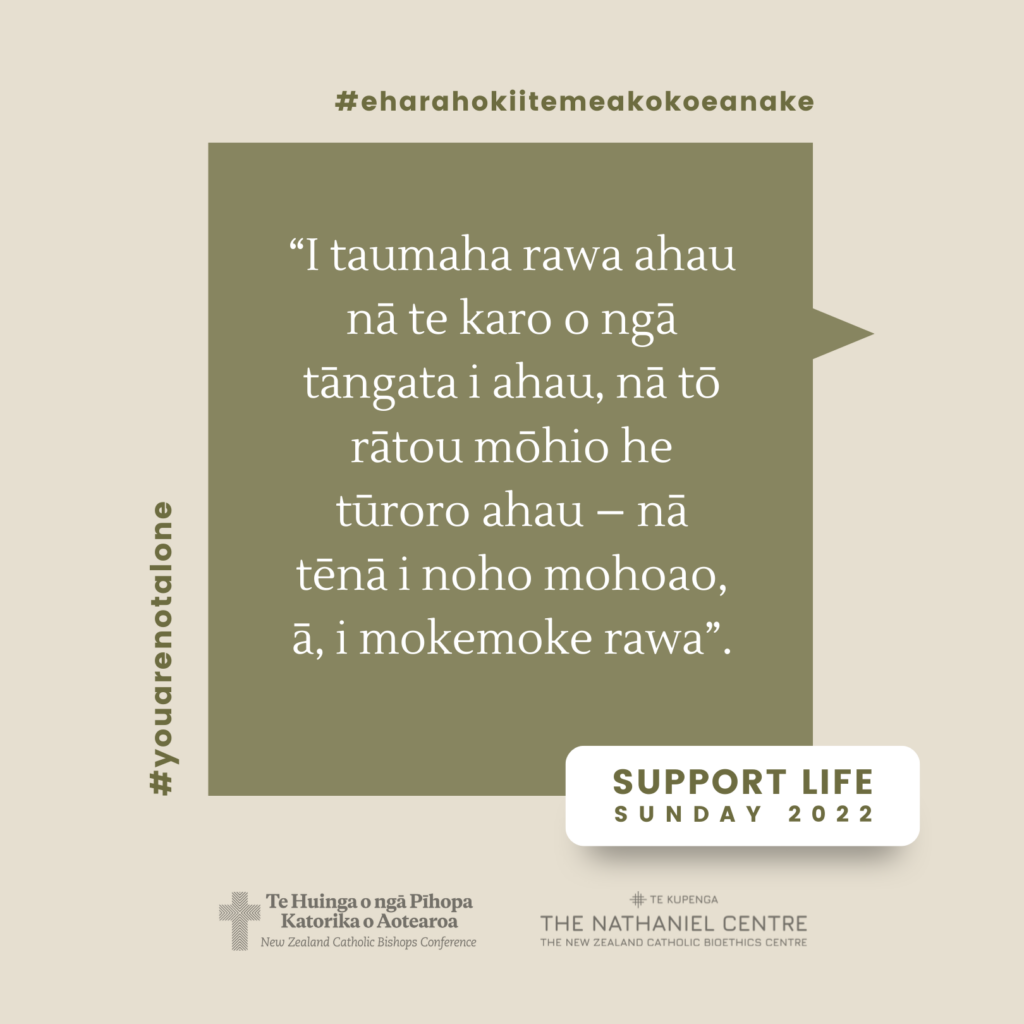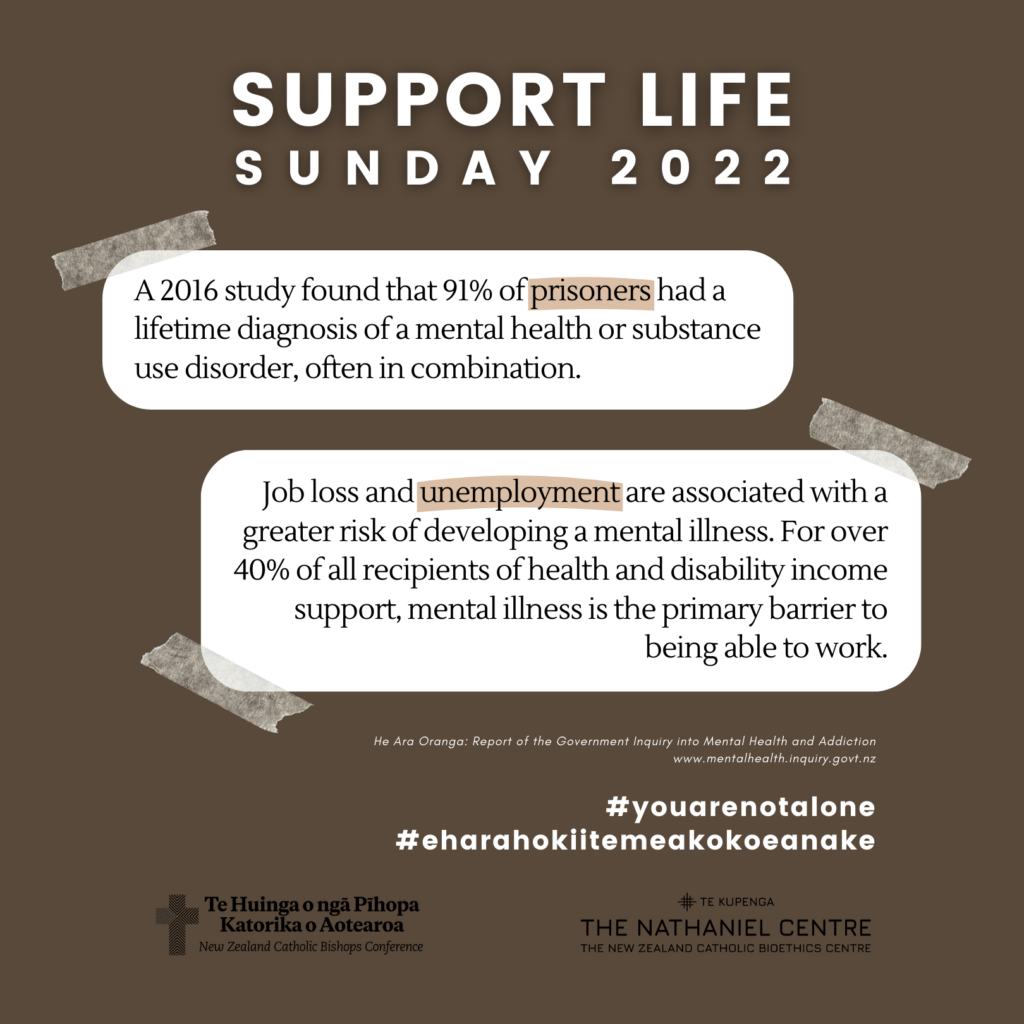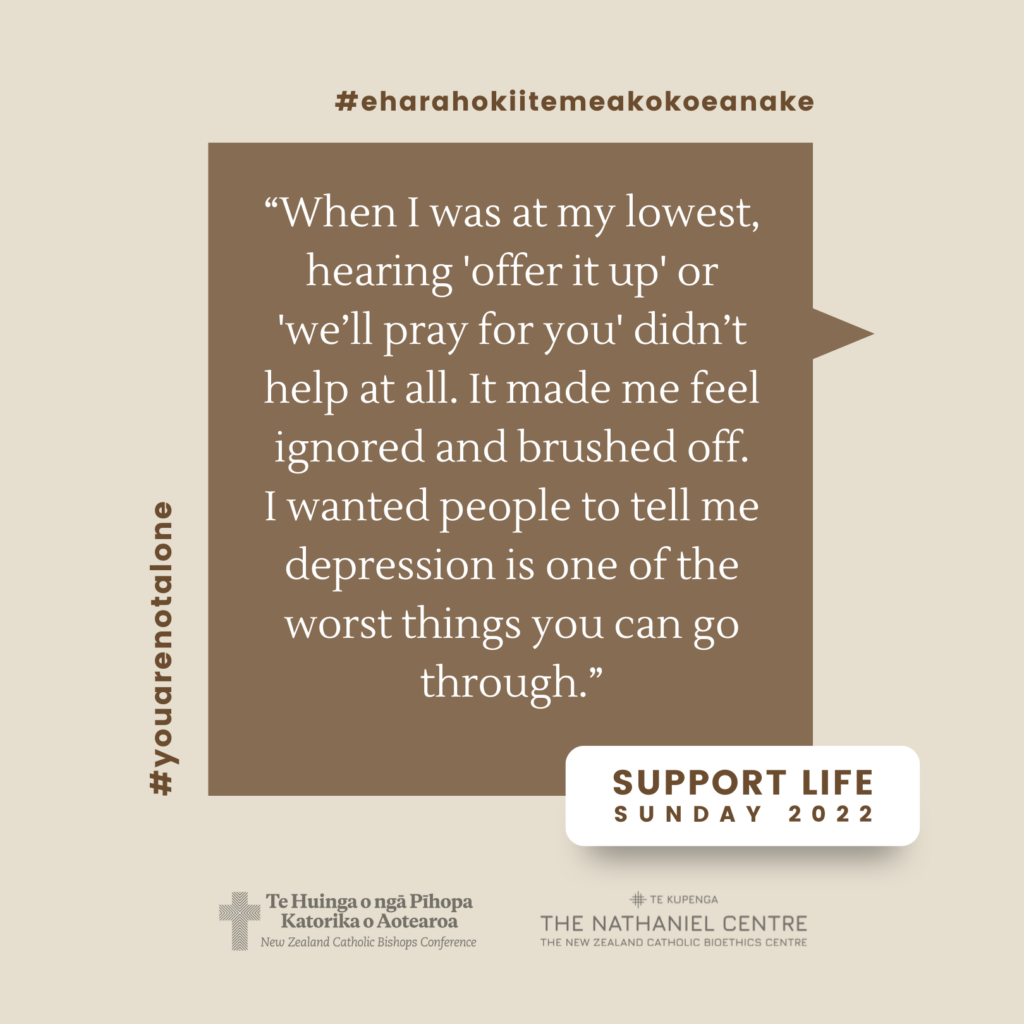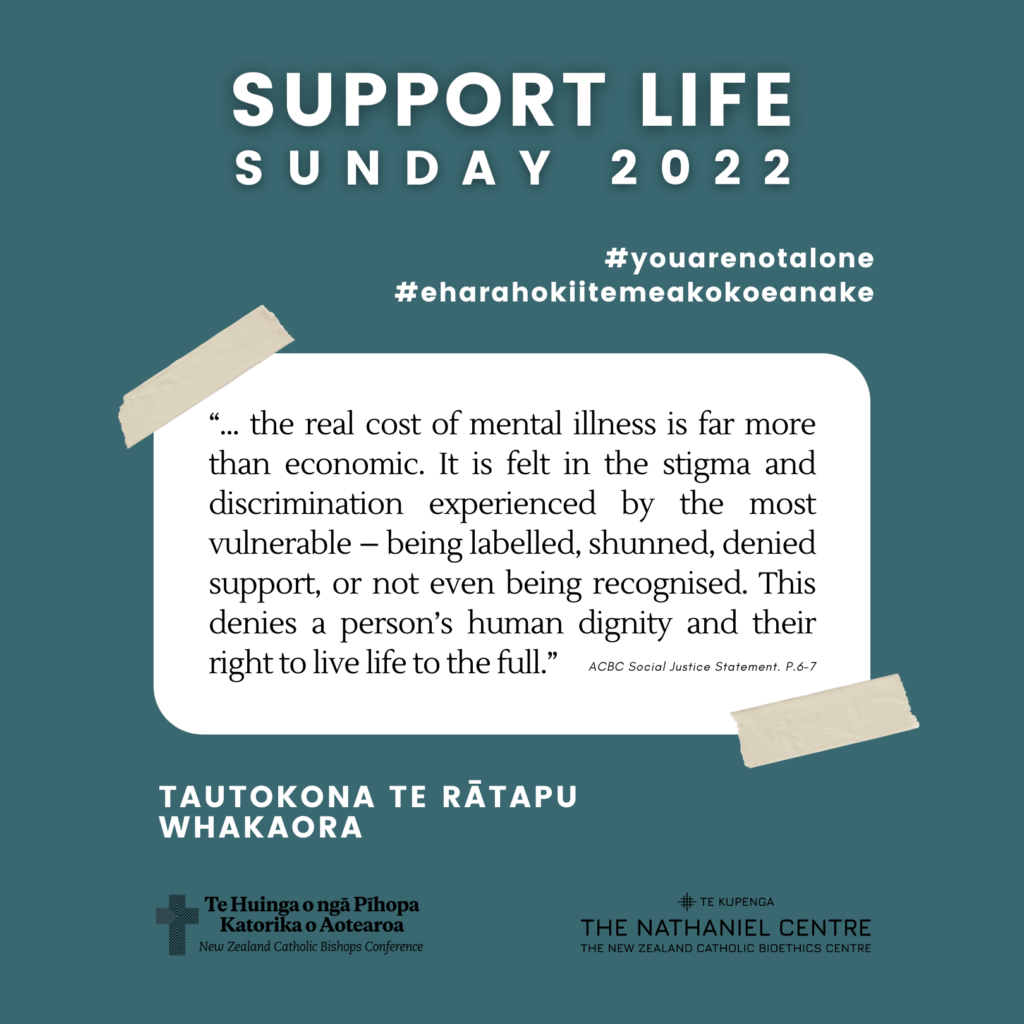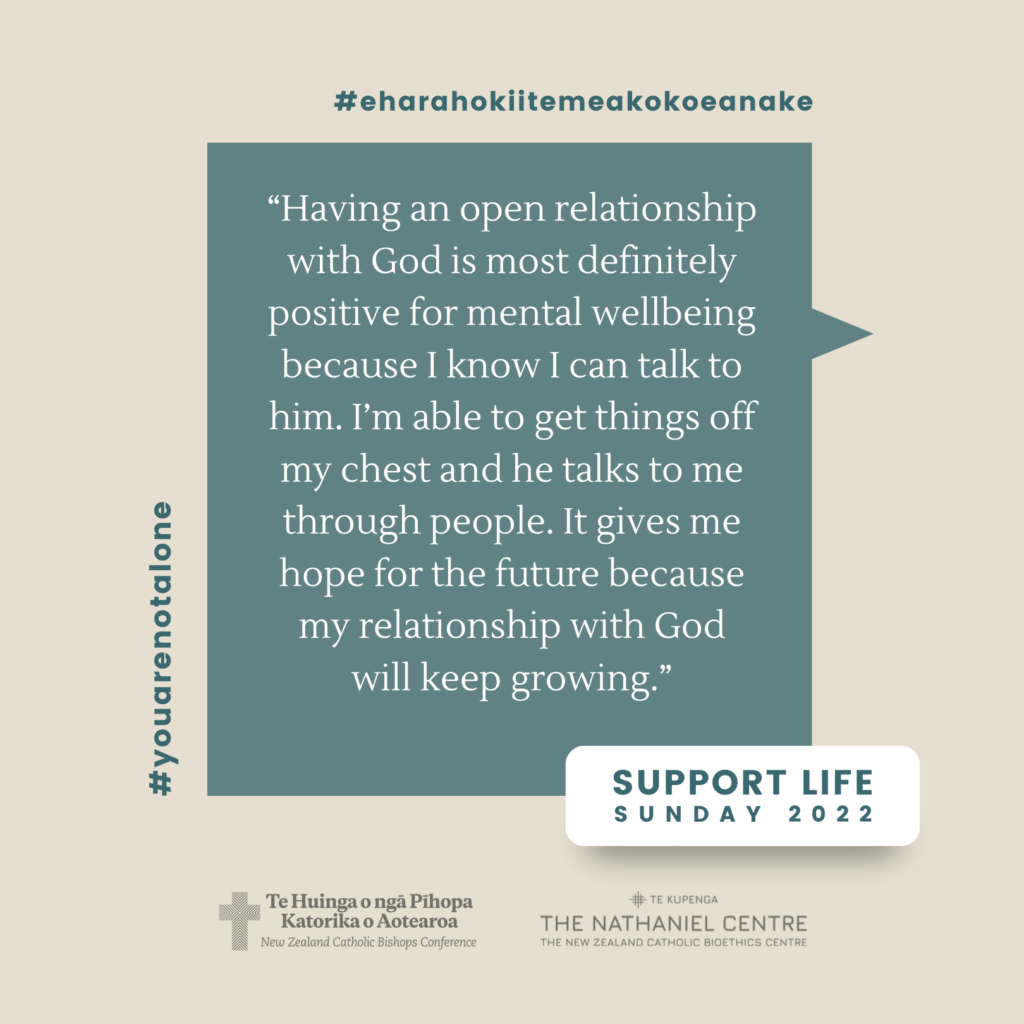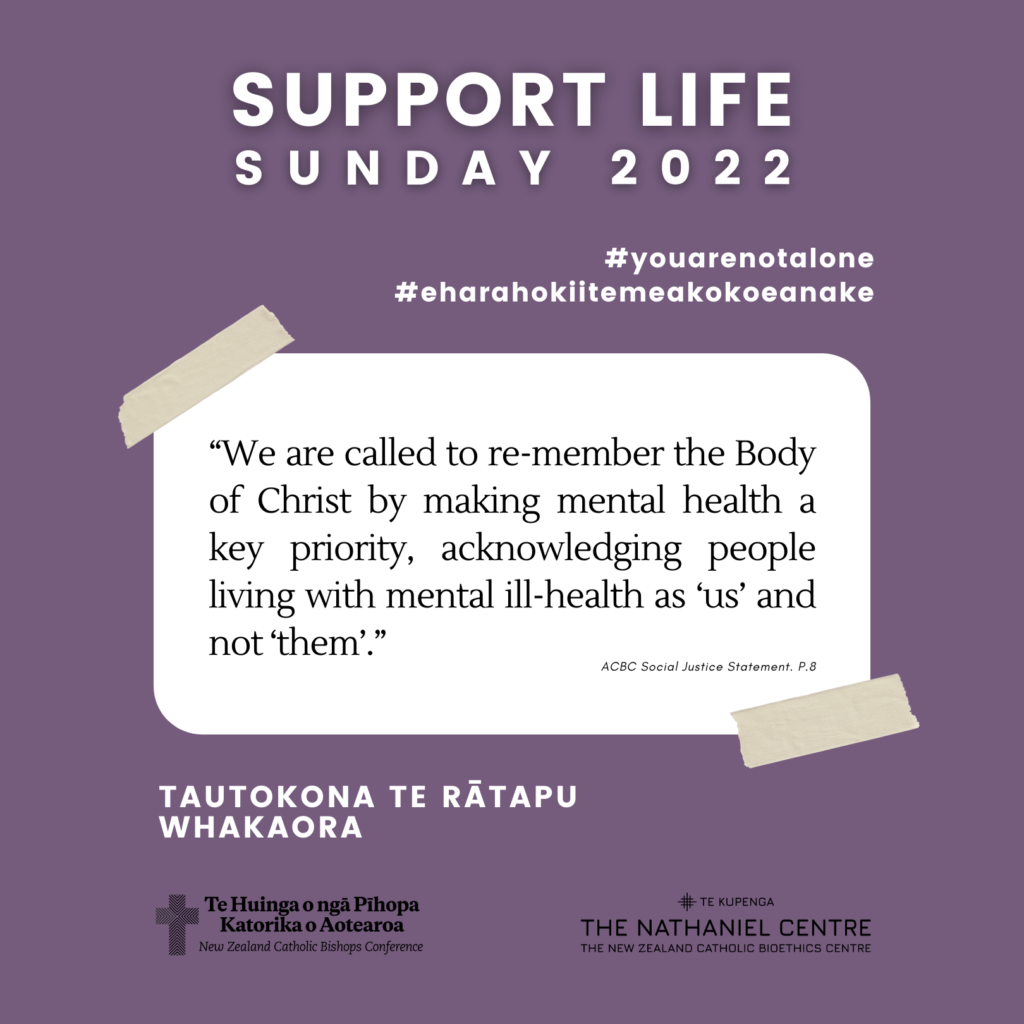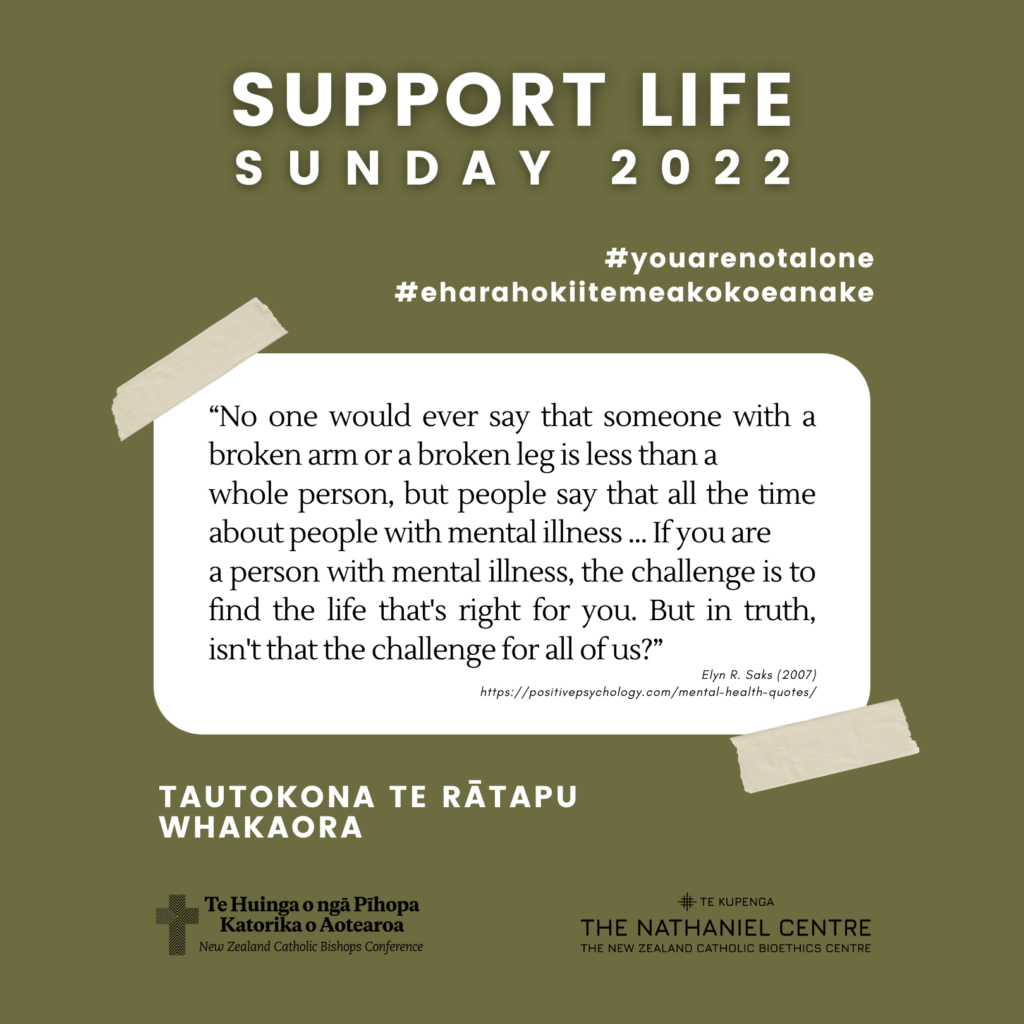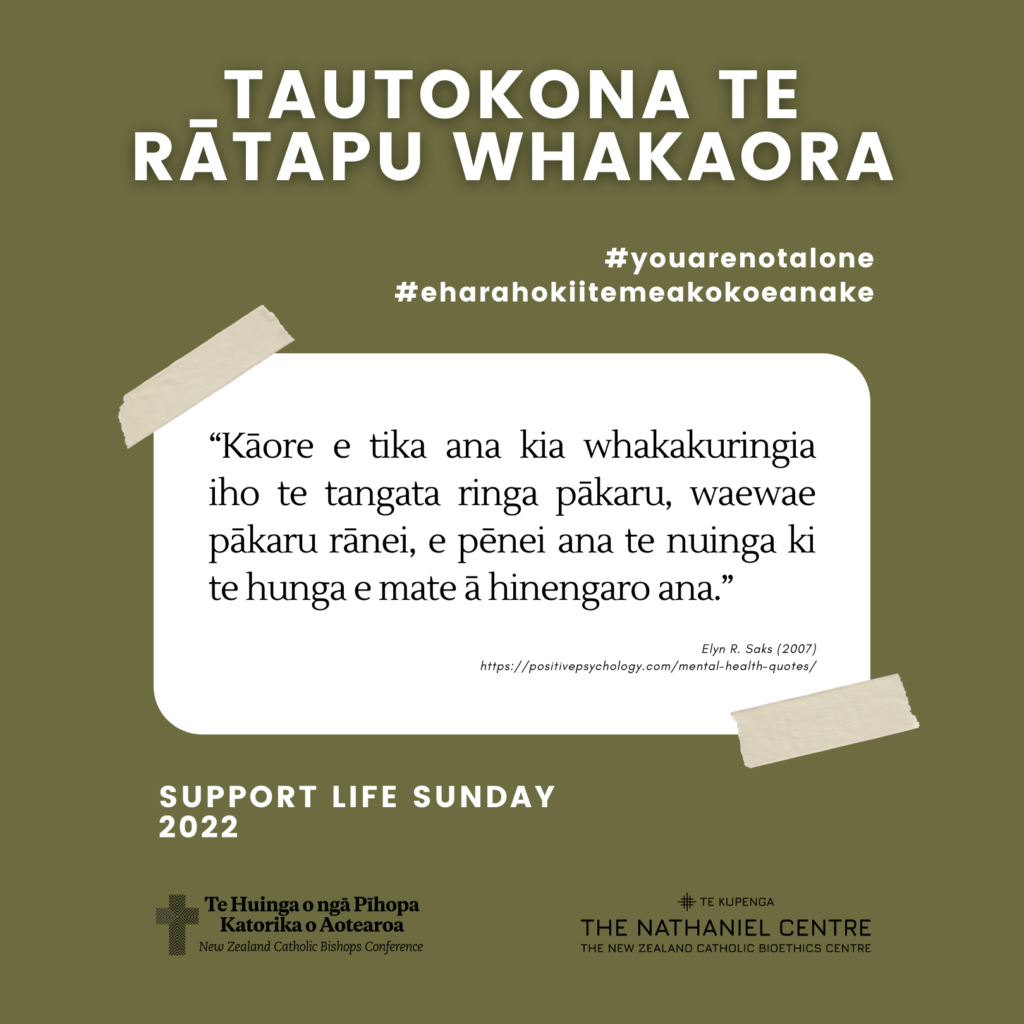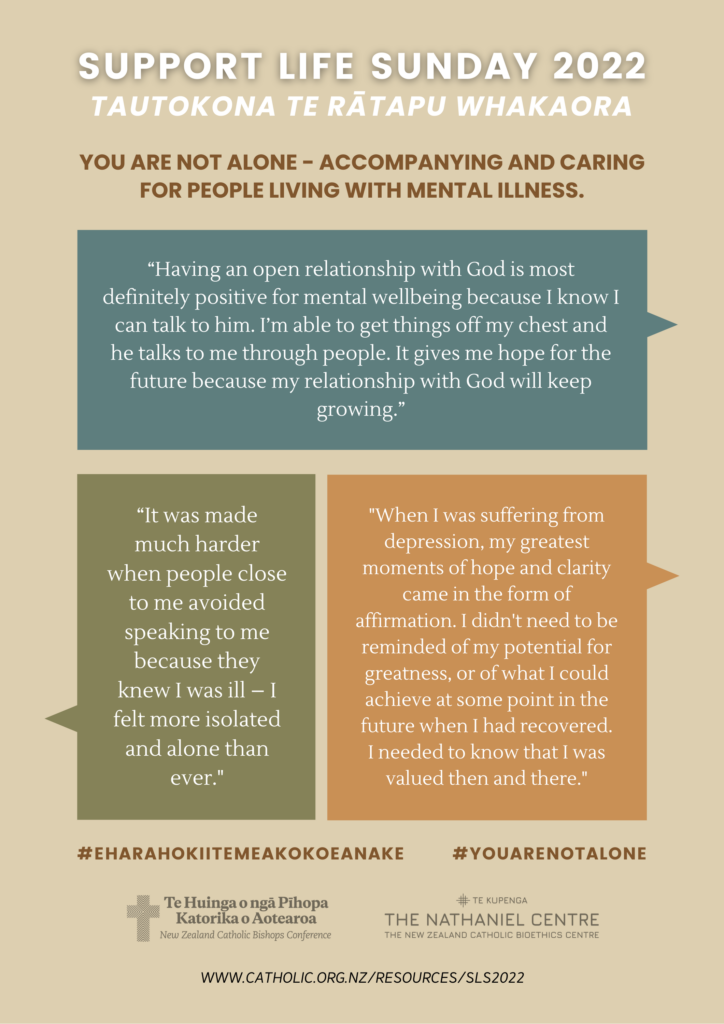 Help & Support
Please consider including nationwide or local (to you) helplines, websites and places to go to for support when promoting Support Life Sunday material.
HELPLINES
There is further information and learning resources on the Mental Health Foundation's website, from explanations of medical conditions and statistics through to lists of community support groups in your area. https://mentalhealth.org.nz/our-work/resource-and-information-service
Further Learning
https://www.cbcew.org.uk/mental-health/ The Catholic Bishops Conference of England & Wales has established a Mental Health Project to further encourage and inspire communities of understanding.
https://mediablog.catholic.org.au/bishops-release-mental-illness-outreach-guidelines/ the Australian Catholic Bishops have published guidelines to provide parishes with very useful information about mental illness in its various forms.
https://mentalhealth.org.nz/ New Zealand's Mental Health Foundation has useful resources and information for the New Zealand context.
https://mentalhealth.inquiry.govt.nz/inquiry-report/he-ara-oranga/chapter-3-what-we-think/3-2-our-conclusions/ The conclusion section of He Ara Oranga : Report of the Government Inquiry into Mental Health and Addiction (2018)