WelCom March 2022
"Every war leaves our world worse than it was before. War is a failure of politics and of humanity, a shameful capitulation, a stinging defeat before the forces of evil." Fratelli tutti (261) – Franciscus

Pope Francis' tweet in Russian and English, 24 February 2022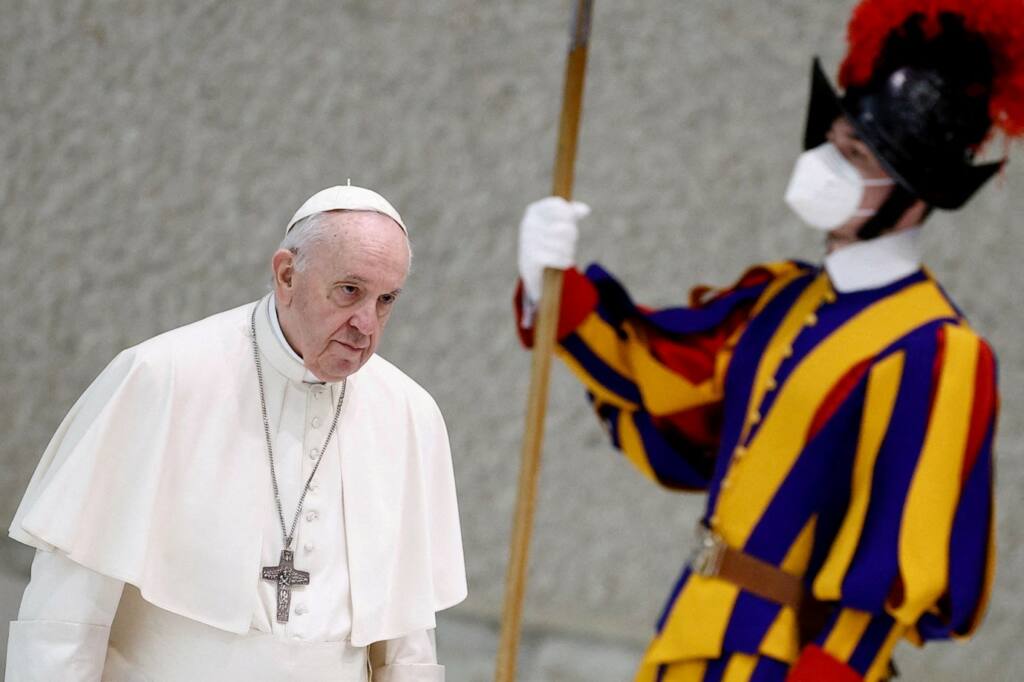 In an unprecedented departure from diplomatic protocol, Pope Francis went to the Russian embassy to the Vatican on Friday, February 24 to relay his concern over Russia's invasion of Ukraine.
He visited Moscow's Ambassador Aleksandr Avdeyev and remained in the embassy building, which is located on the main road leading up to St Peter's Square, for over half an hour.
The Russian ambassador told the RIA Novosti news agency that the meeting lasted about 40 minutes and that the Pope expressed 'great concern' about the humanitarian situation in Ukraine. The ambassador was quoted as saying that the Argentine pontiff 'called for the protection of children, the protection of the sick and suffering, and the protection of people.'
The visit by a Pope to an embassy to talk to an ambassador in a time of conflict is unprecedented in living memory. Foreign envoys are usually summoned by the Vatican's Secretary of State or meet with the Pope in the Apostolic Palace.
In an interview with Reuters before the invasion, Ukraine's ambassador to the Vatican, Andriy Yurash, said Kyiv would be open to a Vatican mediation of the conflict.
Several hours after meeting the Russian ambassador, the Pope telephoned Archbishop Sviatoslav Shevchuk, leader of Ukraine's Eastern-rite Catholics who has vowed not to leave Kyiv and who has opened up his cathedral's basement as a bomb shelter. Shevchuk's Rome office said that the Pope told the archbishop 'I will do everything I can' to help.
In his first public comments after the full-scale invasion of Ukraine, the Pope called for humanitarian corridors to be opened to allow Ukrainians to flee the intense fighting.
'In recent days we have been shaken by something tragic: war. Time and again we have prayed that this road would not be taken. And let us not stop talking; indeed, let us pray to God more intensely,' he said after reciting the Angelus on February 27.
Referring to his appeal to people around the world to pray and fast for peace, the Pope said: 'For this reason, I renew to all the invitation to make March 2, Ash Wednesday, a day of prayer and fasting for peace in Ukraine. A day to be close to the sufferings of the Ukrainian people, to feel that we are all brothers and sisters, and to implore of God the end of the war.'
Sources: Vatican News; Reuters
Read more: Pope Francis calls for prayer and fasting